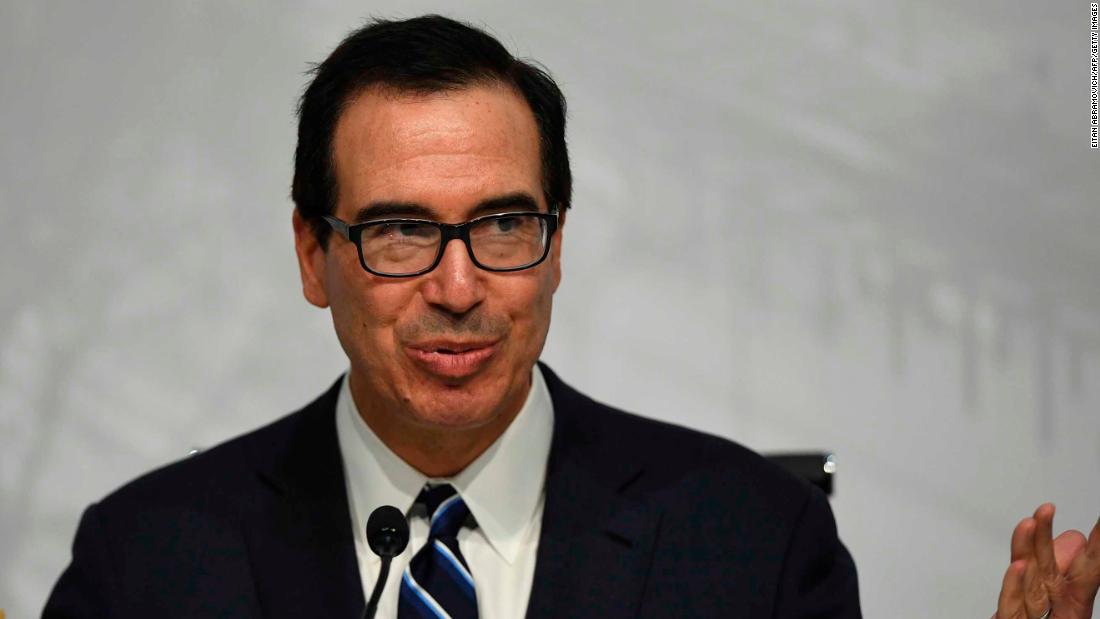 The deficit rose to $ 779 billion in fiscal 2018, up 17% over the previous year, according to final figures released Monday by the Ministry of Finance. That's the largest number since 2012, when the country was still massively pushing for an economy that can not recover.
Government revenue was flat this year compared to last year. Corporate tax revenues declined $ 76 billion, or 22%, as a result of Republican-backed tax cuts. However, this decline was more than offset by higher income from individual and self-employed taxes. The financial year ended on 30 September.
Expenditure increased 3% year-over-year, partially due to increases in the defense budget agreed in September 201
7 under an agreement between Republicans and Democrats. Social security and interest on government debt also contributed to the increase.
The White House budget chief, Mick Mulvaney, a notable debt investigator while he was a Congressman, said the numbers underscored the need to cut spending.
"The President is well aware of the realities of our sovereign debt," Mulvaney said in a statement. "America's booming economy will lead to higher government revenues – an important step towards long-term fiscal sustainability – but this household image warns Congress of the dire consequences of irresponsible and unnecessary spending."
In his remarks, Minister of Finance Minister Steven Mnuchin said in a CNN interview last week that the Democrats' opposition to cutting public spending on education, health care and other social programs was responsible for the deficit.
"People will say the deficit is due to tax cuts, which is not the real story," Mnuchin told CNN. "The real story is that we made a significant investment in the military, which is very, very important, and to do that we had to increase non-military spending."
The deficit is in line with that of the Congress budget, the official government employee of federal fiscal policy, projected earlier this month. In June, the CBO predicted that the deficit will rise to 9.5% of GDP in 2018.
With rising interest rates, servicing these rising debts could be challenging. The Treasury Department spent $ 522 billion last year paying interest, 14% more than the year before. That's more than Medicaid costs annually.
Source link