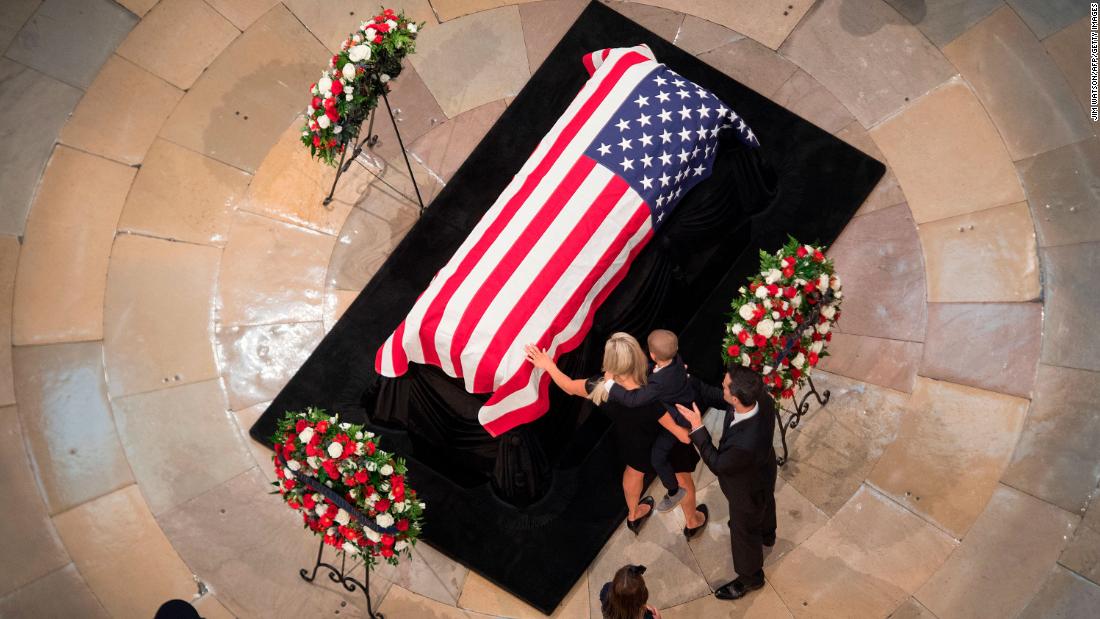 What that all means is that if you sit back on a Friday afternoon to write a reflection on the past week, you almost always write about Donald Trump. Not just because he is president, but because he strives to make as much news as possible in order to always be the center of attention.
This week was theoretically an exception to this rule. John McCain's death last weekend meant that the week was likely to focus on the remarkable life of the late senator in Arizona. With memorial services in Arizona and Washington and a Saturday mourning ceremony at the Naval Academy, it seemed that Donald Trump would take a back seat in a week – and rightly so.
It did not work that way.
On Monday, keen observers noted that the flags flying over the White House, which had flown half-crew last weekend to honor McCain, had been returned to full staff on Monday morning. After a day of disagreement and fierce criticism from across the political spectrum, the White House announced late Monday that the flags would fly halfway across Pennsylvania Avenue 1
600 until the McCain funeral on Saturday.
On Thursday, a Bloomberg reporter asked Trump if he regretted this kerfusion – given McCain's service to the country, both in the war and in office. "No, I do not think so," Trump replied. "I – I have – I have done everything that they have asked, and no, I do not think that I at all." You know, we had our disagreements and they were very strong disagreements. "I disagreed with the things of which I suppose he believed in her, but respecting it, I respect his service to the land. "
Suddenly, Trump was the story – or at least a big part of the story. What Trump wants, of course. Of course, achieving a goal is not the same as showing grace and class.
– Chris
And now, the week that was in 24 headlines:
Monday:
Tuesday:
Wednesday:
Thursday:
Friday: [19659014]
Source link
Tags Donald Trump Washington week