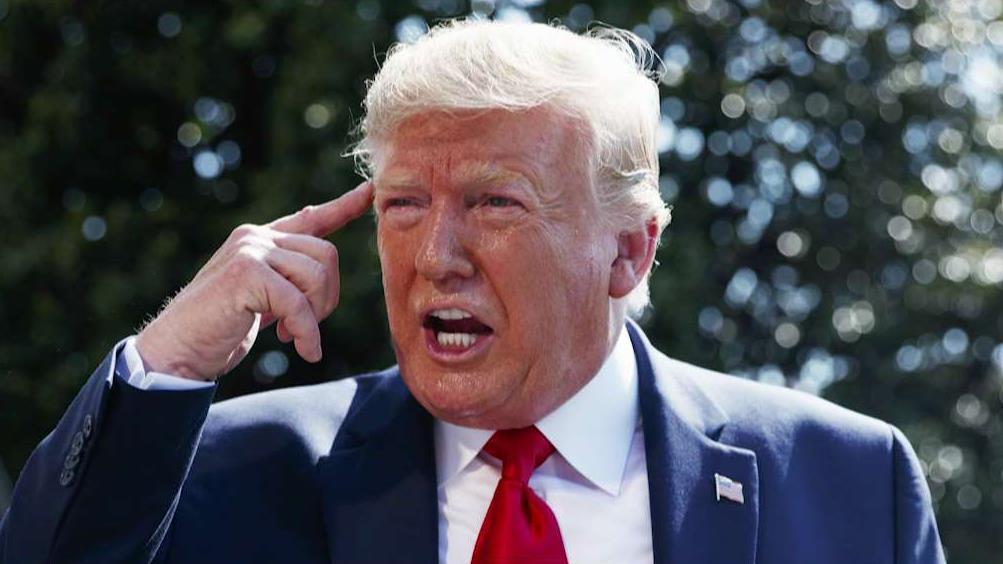 An anonymous whistleblower lawyer complaining to the Inspector General about President Trump's telephone call with the Ukrainian president sent a lawyer for injunctive relief to the White House on Thursday, telling Trump not to attack his client. [19659002] In the letter written by lawyer Andrew Bakaj, White House lawyer Pat Cipolloneto is asked to inform Trump of the "legal and ethical danger he is involved in should anyone be physically injured," The Hill said
GREGG JARRETT: WHISTLEBLOWER, WHO IS NOT RECOGNIZED TO ANONYMOUSITIES – HE IS AN INFORMANT THAT NEGOTIATED AS A DEMOCRATIC ACTION DAMAGING PHYSICAL DANGER. "
" Should someone be physically injured, my co-counsel Mark Zaid and I do not hesitate to take any apps ropriate action against your client, "he added, according to The Hill.
Trump has repeatedly attacked the whistleblower, to discredit him or her, some Republicans said he or she should be identified.
CLICK HERE TO GET THE FOX NEWS APP
The whistleblower's complaint that Trump had abused his position when he called on Ukrainian President Volodymyr Zelensky to investigate former Vice President Joe Biden, and his son Hunter ordered the House of Representatives to initiate an impeachment investigation at the end of September.
Source link