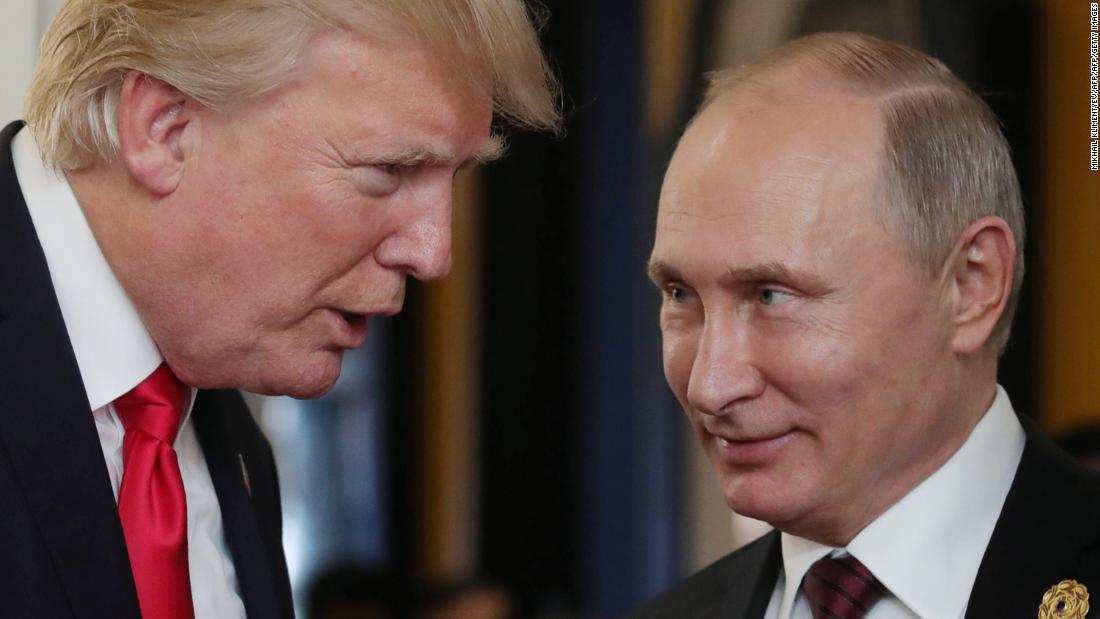 In a letter to three Democratic Committee chairmen, White House lawyer Pat Cipollone said the courts have long protected and confidentialized the President's communication with foreign leaders.
"The President Must Be Able to Have Talks with Foreign Leaders Without fearing that these communications will be disclosed and used as food for party political ends," Cipollone wrote in the letter that CNN had received. "And also the leaders of the foreigners must be convinced of it."
The three Democrats – Chairman of the House Secretariat Adam Schiff, the Chairman of the Foreign Office Eliot Engel and the Chairman of the Superintendent Elijah Cummings – had sent a letter to the White House earlier this month to ask for information about the communication between Trump and Putin.
The Democrats say they are investigating whether the President, his colleagues, have tried to hide or misrepresent the nature of Trump's contacts with Putin. Schiff, Engel and Cummings are still considering whether to summon the translators of Trump's meeting with Putin after they learn that Trump kept his helpers in the dark about the meetings and took his interpreter's notes after his meeting with Putin in 201
7 in Germany ,
The letter from Thursday is the most recent example in which the White House rejected document requests from House Democrats investigating the Trump administration on a number of issues.
Cummings wrote this week in a statement that his committee had not done so, received documents from the White House on all issues its committee is examining while the White House failed a Monday deadline set by the House's Judiciary Committee to respond to a document request.
"The White House is busy with an unprecedented level of stonemasons, delays and disabilities," Cummings wrote.
In his letter, Cipollone argued that the courts had long respected the executive's right to operate without interference from the legislature's foreign policy.
"Presidents of all political parties have stated that the executive is not legally obliged to convey to Congress documents on confidential diplomatic communication between the president and foreign leaders." He wrote. "No foreign head of state would have private talks with the president or the president's senior advisers if those talks were subject to disclosure (or disclosure to Congressional committees)."
In a sign of growing tensions between the White House and House Democrats, Cipollone, the committees also scolded for "failing to make adequate efforts" to accommodate the interests of the executive.
"It seems that the practice of the committees was to request information for which the committees have no legal right to receive and then unfairly criticize the White House because it simply responds to the consistent bipartisan practices of the White House Past, "he wrote.
Source link