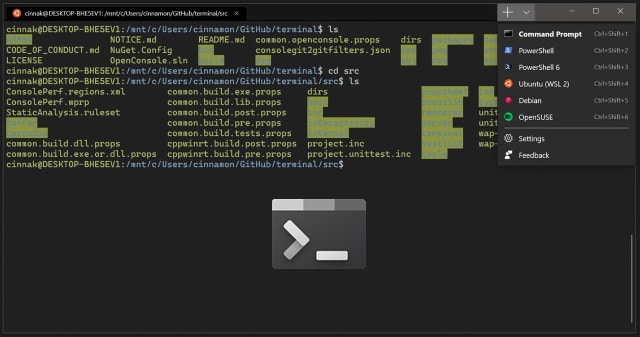 At the Developer Conference Build 2019 earlier this year, Microsoft introduced the Linux-inspired Windows Terminal, which provides one-click access to the command prompt, PowerShell and WSL (Windows Subsystem for Linux) , [19659003] The code was available for download and compilation for some time, but now Microsoft has released a ready-to-use Windows Terminal app to try out.
See Also:
Microsoft Open Source Project Description The Windows Terminal is a new, modern, fast, efficient, powerful, and productive terminal application for command-line tool users and shells such as Command Prompt, PowerShell, and WSL UTF-8. Character support, a GPU-accelerated text rendering engine, as well as custom themes, styles, and configurations.
The company reports that this app is still under development:
This very early preview release contains many United States mobility issues, in particular the lack of support for assistive technologies In-house work to support this is complete and our top priority is to support the supporting technology very soon, so please follow this issue on GitHub: https://github.com/microsoft/terminal / issues / 634 [1

9659008lightboxesMorePreviewBuildingindicatedinMomentWhenTimelineDivided

If You Want To get the app, you can download it from the Microsoft Store.