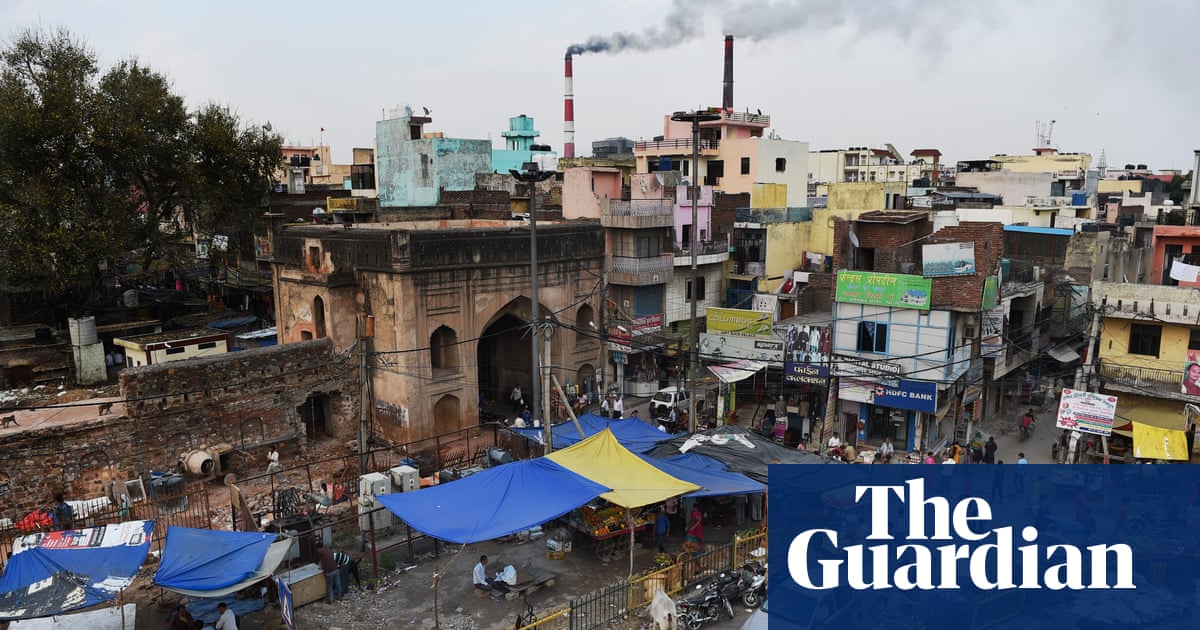 There are so many fossil fuel projects in the world that it can no longer afford to build greener infrastructure without breaking international climate protection targets, the global energy watchdog warned.
The International Energy Agency Spoiled Almost Everything Carbon The budget until 2040 – the amount that can be emitted without dangerous warming – would be consumed by today's power plants, vehicles and industrial plants.
Fatih Birol, the executive director of the Paris-based group, told the Guardian, "We have no room to build anything that emits CO2."
The economist said he should raise the temperature to 2 ° C, let alone 1
.5 ° C, as the scientists recommend. Either all new energy projects would have to be low in carbon, or an existing infrastructure would need to be cleaned up.
This could include incentives for the early decommissioning of polluted power plants or the installation of CO2 capture and storage logies, Birol said.
"We consume 95% of the budget [carbon] even if we do nothing else. Which, of course, is not possible to build any more trucks or power plants, "said Birol.
Overall, the IEA calculated that the existing infrastructure would" trap "550 gigatons of carbon dioxide over the next 22 years, leaving only 40 gigatonnes or about one year of emissions when temperatures are not expected to exceed the 2 ° C threshold.
The Group's annual World Energy Outlook published on Tuesday has revised upwards future CO2 emissions compared to last year's report
Global Emissions from energy flattened in 2014/16 after decades of increases, but resumed their upward trend in 2017 and 2018. The IEA expects CO2 emissions to increase from 32.53 gigatons in 2017 to 36 gigatons by 2040. [19659010] Diagram of CO2 emissions

Birol said the data for 2014-16 was more of a shock than 2017-18. "There is a growing gap between new international research [climate] and what is happening in the energy market," he said.
The report states that the world is "still far from reaching its climate goals and air pollution.
The IEA is optimistic, however, how much greener the electricity market will become. Wind farms are expected to grow from 4% to 12% of global electricity production by 2040 to surpass nuclear power.
It is predicted that solar will grow from currently 2% to nearly 10% by 2040 and surpassing new coal plants will cost "almost anywhere".
Hydropower will remain the largest source of low-carbon power generation in 2040 at 15%. The storage costs for batteries are also expected to decline rapidly.
However, the report assumes that beyond power generation fossil fuels will continue to dominate energy consumption. The airplanes, ships and industry are not yet "electro-capable" with today's technology, the IEA said.
Overall, the global appetite for energy is expected to increase by a quarter by 2040, with an additional 1.7 billion people having more wealth and a shift in demand from west to Asia.
Birol said he was disappointed that the recent high oil prices have led some countries, such as India, Indonesia and Thailand, to break the trillion pounds in fossil fuel subsidies that governments have each year. "This is definitely not a good move. This puts pressure on state budgets, "he said.
The World Energy Outlook found that" by mid-2018, when oil prices hovered just under $ 80 a barrel, signs of a slowdown in the reforms had occurred. " The IEA said it was worried about the prospect of a shortage of oil supply over the next decade. "I think the oil markets are entering a new phase of uncertainty and volatility, and I am worried that the links between energy and geopolitics become ever narrower and more complex, "said Birol.
Source link