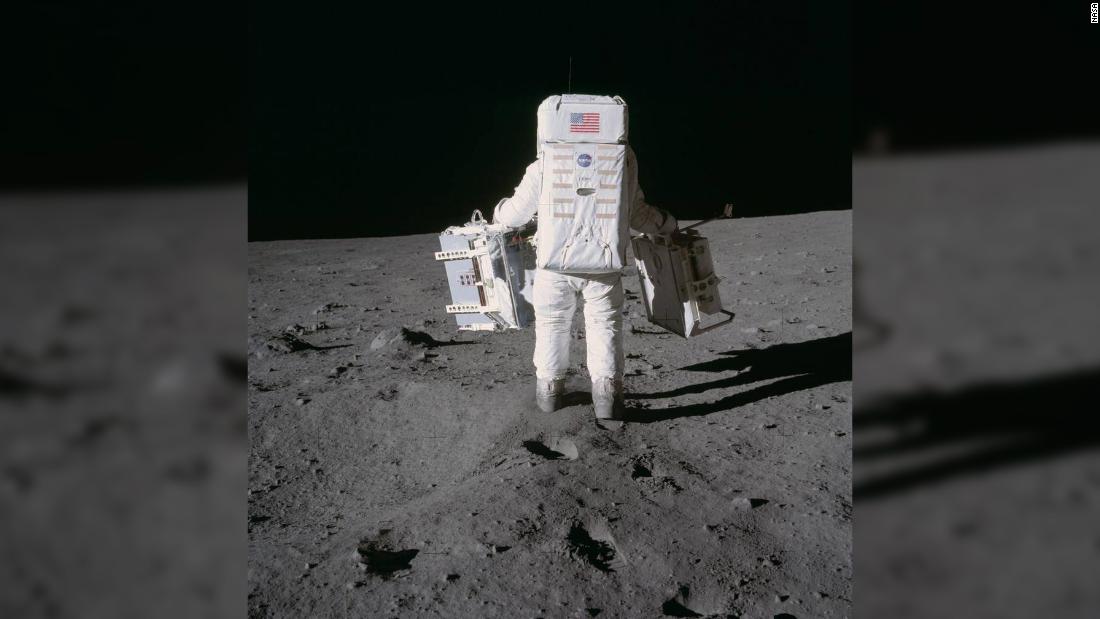 Aldrin placed an array – an array of 100 quartz glass prisms in rows – on the surface. Later, Apollo missions 14 and 15 added similar arrays to the surface.
The simple experiment does not require energy, which is why it still serves a purpose.
The arrays reflect light, full of valuable insights, back to Earth. Observatories in Italy, France, Germany and New Mexico routinely place lasers on the arrays and note, according to NASA, the time needed for light to return to Earth.
Scientists can measure this distance to within a few millimeters. In this way, researchers can determine the orbit, rotation and current orientation of the moon required for landing on the moon. They also act as milestones for cameras mounted on spacecraft.
Although we know that the Moon is about 239,000 miles away, the scientists using the arrays have found that this distance actually increases by an inch and a half each year.
It used to be assumed that the moon had a solid core, but data from the arrays showed that the nucleus is fluid. This core determines the direction of the lunar poles, which can also determine the array data by orientation.
Over the next ten years, new and improved reflectors will be installed at various points on the Moon to learn more about the Moon's interior. A look into the past and help in exploring the future.
In order for NASA to reach the Moon in 1969, cameras were sent to capture details about the lunar surface and to ensure that the astronauts and everything else touched the lunar surface. Moon would not sink into the dust.
Until 1964 there was no close-up or detailed photos of the lunar surface.
Source link