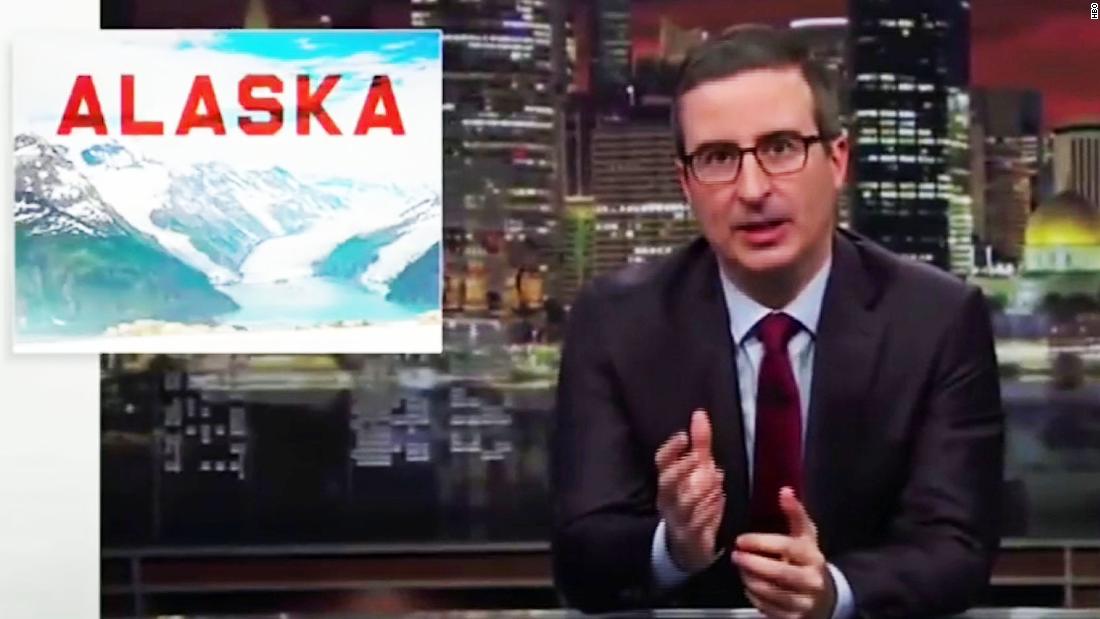 The increase in traffic was actually due to spectators of the comedian John Oliver.
A general inspection report from Monday extensively reports on the May 2017 traffic investigation when Oliver, host of "Last Week Tonight" at HBO, urged his listeners to pursue the debate on Net neutrality via Internet Service Providers, all content to deliver equally. (For example, without protection, service providers may load one video streaming service slower than another.)
"I call on all of you, the Internet's time wasters and troublemakers, to rejoin me in just five to ten minutes little effort, "Oliver said on his show on May 7, 2017." Just go to this URL and tell the FCC that it's getting net neutrality and Title II. "
Within minutes, traffic to the site increased by 3.1
61%, "which resulted in a disruption of system availability," the investigation revealed. The incident started on a Sunday night and lasted until Monday.
A statement by the FCC on Monday described a coordinated series of cyber attacks: "Multiple Distributed Denial-of-Service Attacks".
"These actors did not attempt to comment on their own, but made it difficult for legitimate commentators to access and discard the FCC," said the statement of the then Chief Information Officer of the Commission, David Bray.
The investigation and FCC chairman Ajit Pai blame inaccurate information about Bray – which Pai, a Republican member of the commission, has suggested could have had political motives.
"I am deeply disappointed that the former Chief Information Officer (CIO) of the FCC, who was hired by the former administration and is no longer with the commission, told me, my office, the congress and the American people," said Pai in a statement on the report on Monday.
Bray did not respond to CNN messages left on his voicemail and LinkedIn profile.
At that time members of Congress asked for information about the attack, officials from the agency met with an FBI agent and the Inspector General began an investigation.
The FCC published the press release and letters to several members of Congress where the incident was described as an attack. But within the agency, the staff treated the episode differently.
"We discovered that the FCC had not internally defined the incident as a cybersecurity incident" and that the officers had not followed their own cyberattacks, including contacting the Department of Homeland Security's Computer Emergency Readiness Team.
Instead, analyzes found that "spikes in web traffic coincided exactly with the timing of: (1) publishing information during the … episode; (2) publishing the episode in The Last Week Tonight with John Oliver YouTube Channel and (3) tweets about this release. "
Source link