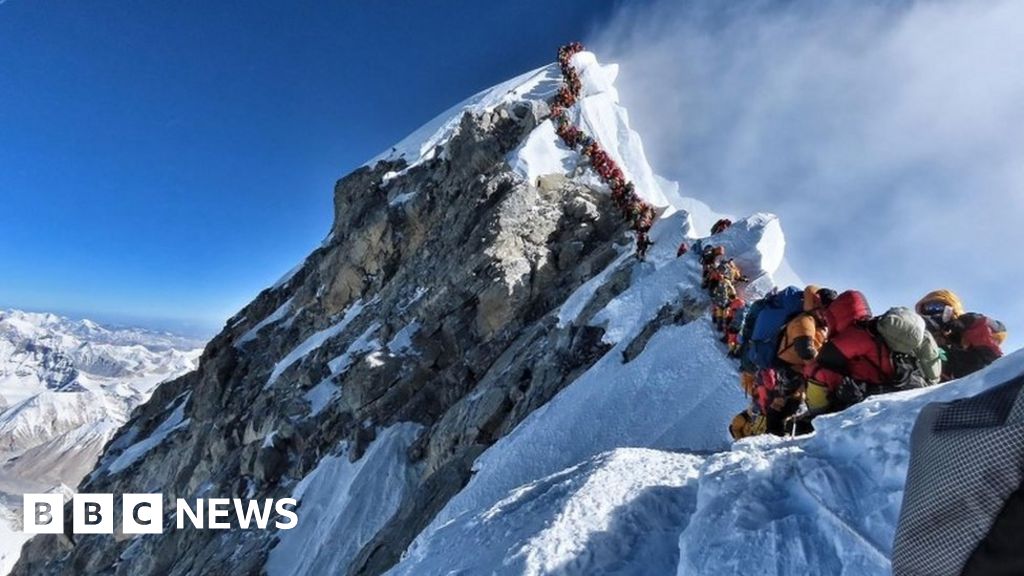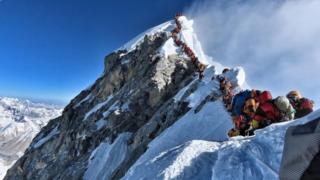 Three more climbers have died on Mount Everest, bringing the death toll to seven in a week ̵
1; more than in the last year.
The three died of exhaustion as they descended on Thursday.
Despite calls to limit the number of climbing permits, there are congestion near the summit as record numbers make the climb.
Nepal has issued 381 permits for $ 11,000 each for the spring climbing season at the highest peak in the world.
Two Indian climbers – Kalpana The (52) and Nihal Bagwan (27) – died Thursday as they descended the mountain.
How deadly is Mount Everest?
Sherpa Climbs Everest Twice a Week and Boosts 24 Increases
Local tour operator Keshav Paudel told the AFP news agency that Bagwan has been on the road for more than 12 hours and was exhausted. "
A 65-year-old Austrian climber died on the north Tibet side of the mountain.
An Indian and an American died on the mountain Wednesday, while an Irish professor, Séamus Lawless, was declared dead after a fall on May 16. 19659007] Five people died on Everest and one in Lhotse in the spring season of last year.
The number of people who climbed Everest in 2019 exceeded the previous year's record of 807 people reaching the summit.
More and more people climbing on Everest – and dying – are demanding a restriction on permit requests.
Ben Fogle, adventurer and television presenter, in the had climbed the mountain last year, calling for the "London Marathon Lottery for climbing permits". in a Twitter post.
Source link