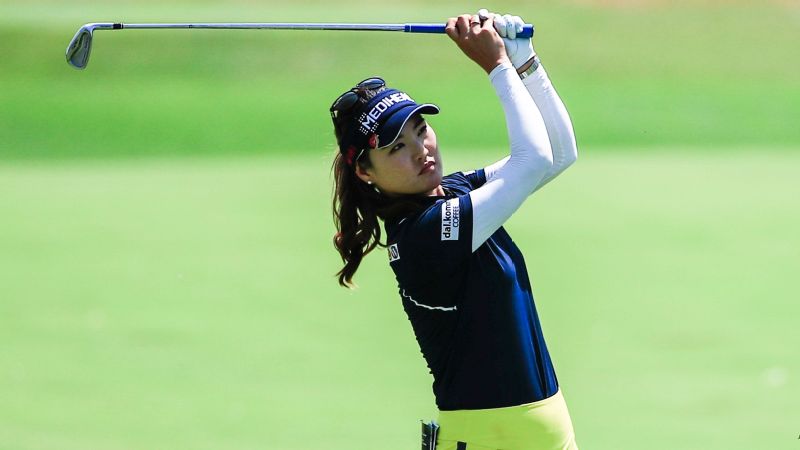 30th Jun. 2018
Associated Press
KILDEER, Ill. – Yeon Ryu broke away on Saturday at Kemper Lakes and took on the KPMG Women's PGA Championship [1
9659003] with a three-stroke lead South Korean star birded the 14th and 15th holes before the Canadian Brooke Henderson jumped and ended up with a birdie on 18.
They shot a 5 under 67 on another scorching afternoon to get to 11 under 205 and move up their third big victory one step closer. Henderson was second. South Africa's Sung Hyun Park was 7 under 71, and American Angel Yin had a 68 to get below 6. Ryu won the 2011 US Women's Open and 2017 ANA Inspiration for her big victories. She won the Meijer LPGA Classic two weeks ago in Michigan for her sixth LPGA Tour victory.
Henderson – the KPMG winner in Sahalee in 2016 and runner-up Danielle Kang in Olympics Fields last year – led the majority of the afternoon. On a day when temperatures climbed well into the 1990s, she was hit by two punches at 10 o'clock.
The back-to-back birdies of Ryu and two late bogeys of Henderson brought things in a hurry. Ryu also took a neat approach for 18 to set up a short birdie putt on the par 4 hole.
Four shots from the lead through the first two rounds gave Angel Yin a boost at the top of the leaderboard. The 19-year-old from Arcadia, California, birded the 10th, 11th and 12th holes to get to 7 below in front of a No. 16 double-bogeying. Her 3-wood from the tee hit a bunker on the left side of the fairway and an 8-iron went right into the water. She also missed a bogey putt. But a birdie on the 18th gave her a strong finish despite the heat.
"How difficult was it?" "Yin said." I do not need to say much. You can only look. I'm wearing a skirt. I do not do that. So the legs are outside, it's hot.
Michelle How was 1 outdated after a 72.