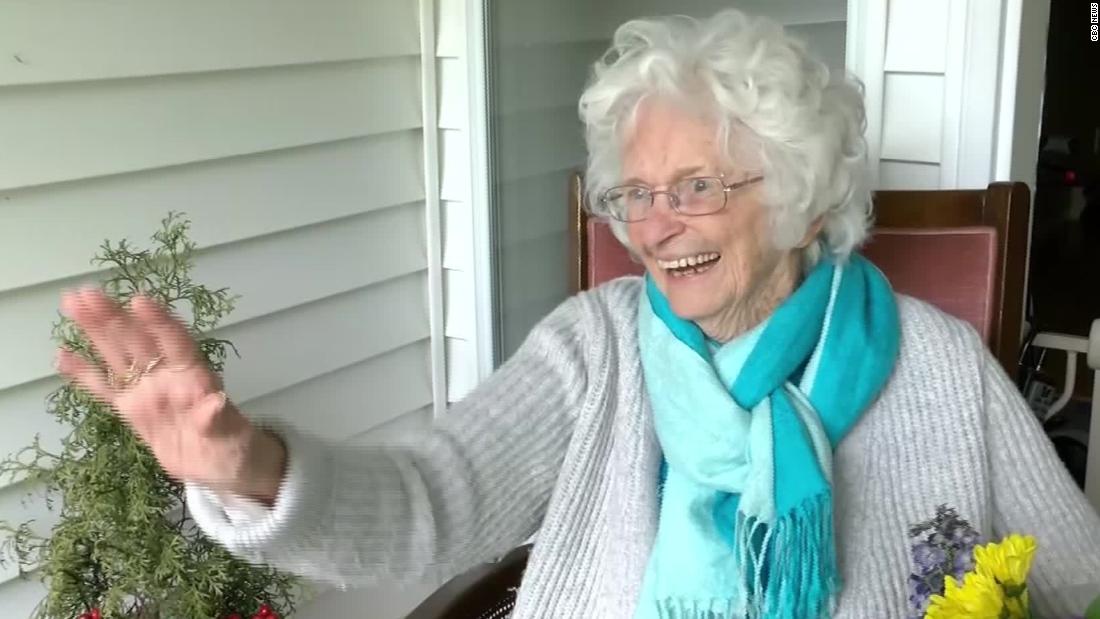 Davidson, 88, moved with her husband to Comox, British Columbia, in 2007, according to CNN's news partner CBC. Their home was near a high school, and every morning the couple beckoned to the passing students on the way to school. She developed a friendship with the students, and some would visit her at home, CBC reported Friday.
She continued the morning ritual even after her husband's death. "I just liked the look of the kids and they all looked in and I thought, 'If they look, I'll wave' #, and that's how it started," Davidson told CBC.
Davidson moves to a supervised hostel and will not be able to offer good will to the students on their morning hike to school.
Last week, hundreds of students carrying flowers and signs together walked Davidson's home on their lawn and kissed them from the porch, CBC said. They carried colorful characters with love hearts.
"We love you, Mrs. Davidson," read a sign. "Thanks for being great."
Davidson sat in a chair, choking back tears as she waved to the students one last time.
"I was shocked again that there are so many kids who want to say goodbye to me," she said.
Source link