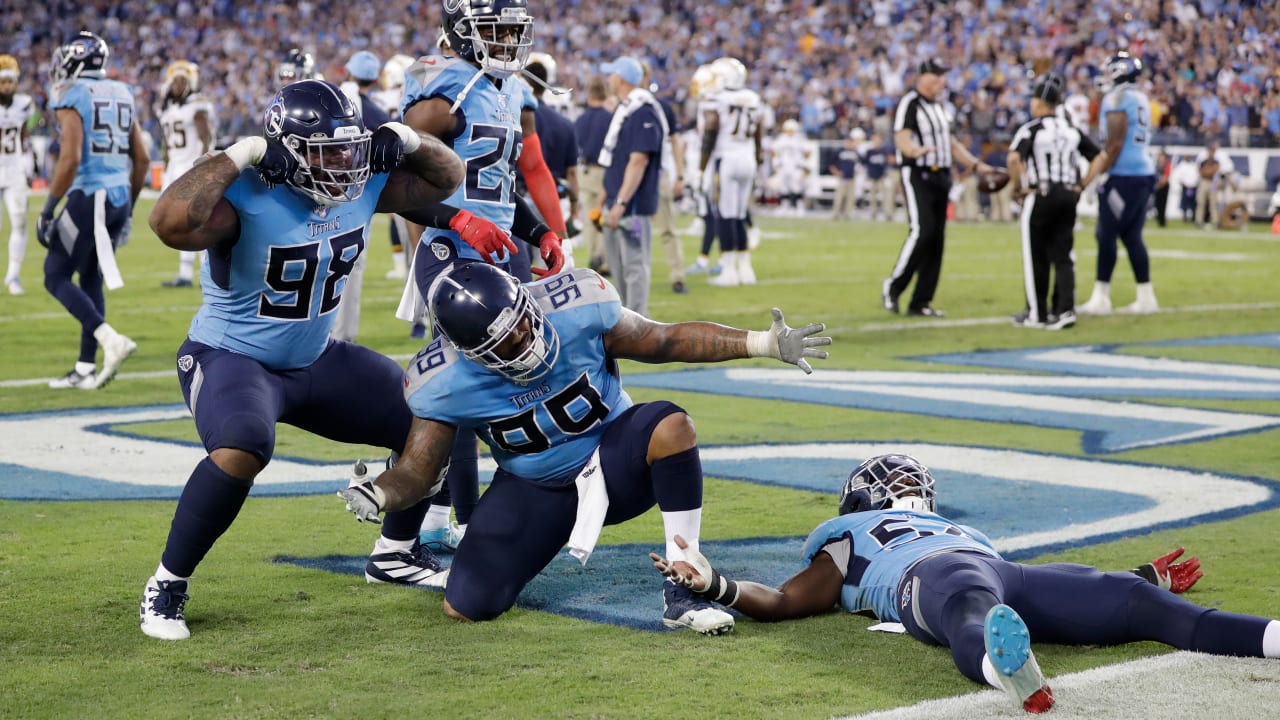 NASHVILLE – The Titans looked for a spark this week as they made quarterback changes.
It is safe to say that they have one.
Together with an incredible finish.
Ryan Tannehill started quarterback for the Titans and played well. He threw two touchdowns over 300 yards and built one impressive ride after the other in the team's 23:20 victory over the Los Angeles Chargers.
The game ended when the Titan's defender, Jurrell Casey, made a mistake in the end zone in the final seconds as Chargers, who ran back from Melvin Gordon, fumbled at the goal line.
Tannehill noted that receiver Tajae Sharpe was open in the back of the end zone for a five-yard touchdown to give the Titan a 1
6-10 lead, 13:11 minutes before the end of the contest. It was a ride of 14 games and 85 yards, which lasted 7:09 hours.
After the Chargers shortened the lead to 16-13 and kicker Chase McLaughlin still had a lead of 10:55 to 50 yards, the Titans responded back.
Derrick Henry's 11-yard touchdown run gave the Titans the lead with 6:39 left to reach 23-13, and Nissan Stadium went wild. But the Titans admitted a 41-yard touchdown pass from quarterback Philip Rivers to run back to Austin Ekeler and make it 5:09 to 23-20.
Previously, Tannehill teamed with receiver Corey Davis to score an eight-yard touchdown pass that equaled 10:10. The touchdown shot brought a ride of eight games to 86 yards with just 23 seconds left of the half.
The Titans took the lead 3-0 in the lead after a 45-yard field goal from kicker Cody Parkey, before the Chargers scored 10 points with a 10-point lead. Los Angeles prevailed with McLaughlin's 29-yard field goal before a 1-yard touchdown pass from Rivers to Melvin Gordon.
Jeffery Simmons, who was selected in the first round, saw his first action after being kicked off Saturday's list of injuries outside of football and picked up a sack.
The Titans return to Nissan Stadium next Sunday to face the Tampa Bay Buccaneers.
Source link