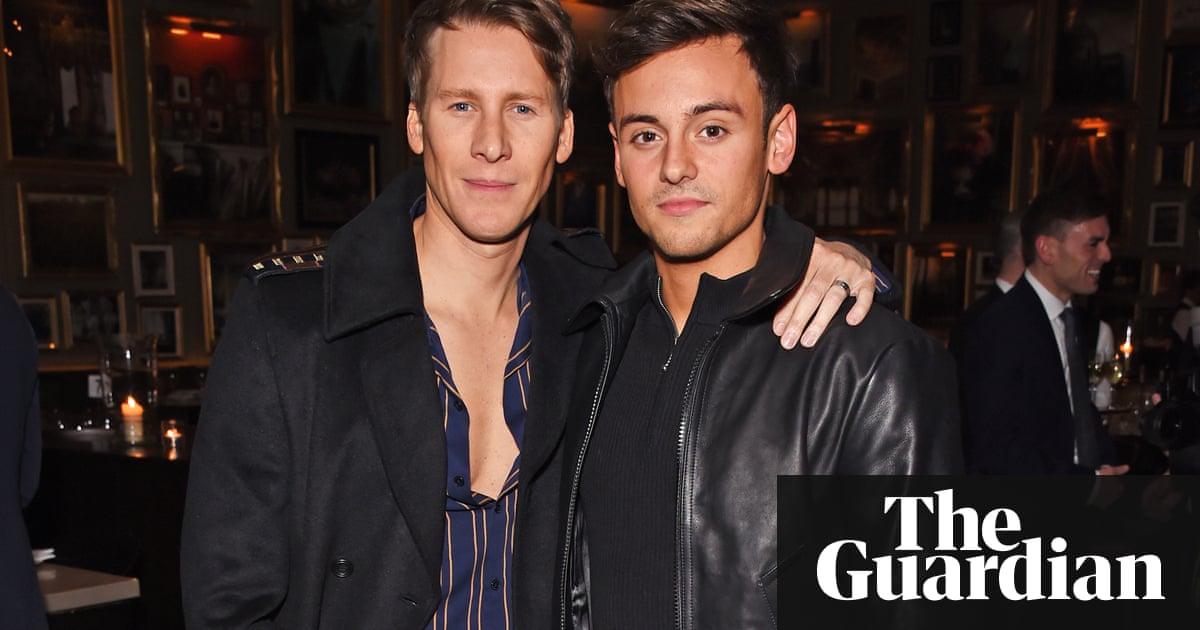 The Olympic diver Tom Daley and his husband Dustin Lance Black have become parents of a little boy.
The couple announced the birth of Robert Ray in a brief statement released on Saturday in the Times, which read: "Black-Daley: On June 27, 2018, to Thomas Robert Daley and Dustin Lance Black, a son, Robert Ray. "
When the couple was expecting a replacement child in the US in February, Daley said he wanted to be as good a father as his father, whose name was Robert and died in 2011.
Daley, The Triple World Champion dove into how the prospect of fatherhood changed his mindset when he joined the Commonwealth Games on the Gold Coast in April.
"It was such a crazy experience, it changes your attitude towards life," he said. "Even in an airplane, I'm never afraid of flying – and as soon as there was any turbulence, I was like" Oh my god, "because there's more to life than I need to care about right now What could happen and the excitement There are so many emotions associated with an expectant father. "
Daley and Black made their engagement in 2015 with an announcement that said," The engagement will be between Tom, the Son of Robert and Debra Daley of Plymouth, and Lance, son of Jeff Bisch of Philadelphia and Anne Bisch of Lake Providence. "
Daley met Black in 2013 and came out later that year as gay. They became engaged in October 2015 and married last May.
Black, 44, is a director and producer. He won an Oscar in 2009 for Best Original Screenplay for Milk, a film about the life of gay rights activist and politician Harvey Milk.
Source link