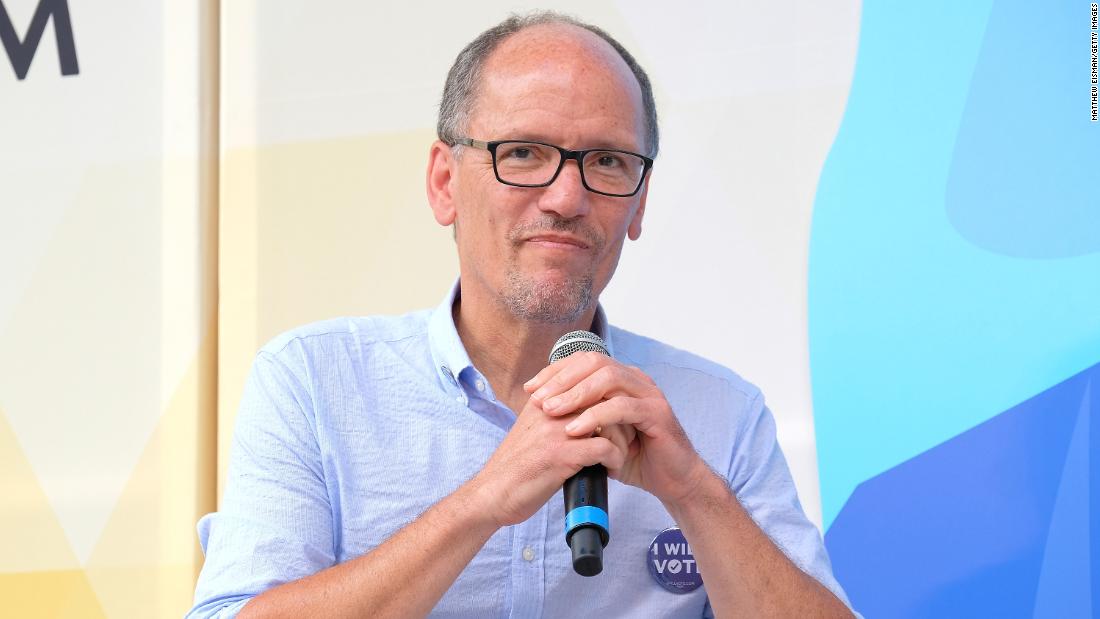 "It's a great illustration of" Distracting Donald. "This was one of the deepest moments in the history of the US Presidency – this press conference," said Tom Perez on Saturday talking to Dana Bash of CNN at the OZY Fest in New York City.
"Trump blinked He's Putin's poodle and that's the reality," Perez said. "And so he talks about things like servers."
Perez said the Russians continue their cyberattacks, pointing to warnings from Dan Coats, the director of the National Intelligence Service, of persistent, pervasive threats and saying he hears "real concerns from the people."
In Helsinki, Finland, was asked on Monday Trump, who was standing next to Putin, whether he believed the assessment of the intelligence services, Russia had interfered in the US election and whether he condemn Putin and warn again.
Trump replied, "You have groups who wonder why the FBI never took the server, why did not they take the server?" He added, "Where's the server? I want to know, where is the server, and what does the server say?"
On Saturday, Perez claimed that the DNC "cooperated" with the FBI's investigations in 201
6. Florida Rep. Debbie Wasserman Schultz, not Perez, was at the helm of the DNC at the time the organization's server was compromised by the Russians.
Perez said the DNC had "given the FBI everything they wanted, including screen shots from the servers."
Last year, the FBI said it was asked to directly investigate the DNC servers, but that the DNC "rejected" the request. Instead, the FBI relied on a third-party security firm called CrowdStrIke, which FBI director James Comey called a "suitable substitute" during a March 2017 hearing
Conservatives attacked Perez's interview with CNNs last week on Ana Cabrera, who is unwilling to answer questions about the DNC server.
Source link