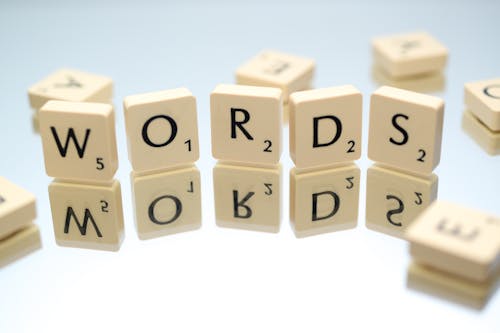 Everybody loves word games because they allow you to test your vocabulary and compete against other people. There are so many great word games like Scrabble and Boggle that are loved by players young and old from all over the world. There are so many different tools and exercises available that can seriously improve your word game performances and dramatically improve your win ratio, no matter who your opponents are. As well as helping to boost your word game skills, these tools will also improve your vocabulary and spelling abilities which has many benefits and real-world applications.
In this article, we will explain the best tools and exercises that can help you master playing word games.
Play Word Games All the Time
One tried and tested way to improve your word game performances is to simply play as often as you can. Challenge everyone you know to a game of Scrabble and Boggle and use these games to sharpen your skills. It is particularly beneficial to compete against players who are better than you because you will be able to learn from what they do and see how they punish any mistakes that you make.
When you are competing against players who aren't as good as you, practice different tactics to prepare yourself for more difficult challenges. If you are competing against a weaker player in Scrabble for example, intentionally avoid using any of the Triple Word squares, or alternatively intentionally set up your opponent for big scores so that you then have to fight to get back in the match. This will make matches more fun and competitive and will also provide you with some valuable opportunities to learn.
Word Unscramblers
Word unscramblers are a really excellent way to improve your vocabulary and word-building abilities whenever you have free time. There is a huge range of word unscramblers online and you need to research all of your options to make sure that you choose one that will give you the most benefits. Word unscramblers give you a selection of random letters and you have to rearrange them into words. This is really useful because this is the basis of how the most common word games such as Scrabble and Boggle are played. It is also a great practice because you are able to try building words without the pressure that comes in a real word game situation.
As well as online word unscramblers there are also great options available on apps so that you can practice wherever and whenever. Some great times to practice are on your morning commute or during your lunch break. Try and commit to thirty minutes of practice per day and your word games skills will dramatically improve in just a few weeks. Spend a few weeks practicing word unscramblers and then challenge a player that you have previously lost to and see how you fare this time around.
Play the Online Versions of Word Games
When there is no one available to play against, utilize the online and app versions of the games and compete against the computer players. This can be a really effective way of improving your skills so that when it comes to challenging your friends or family, you will already have mastered the game. The great thing about the online version of Scrabble is that you can choose different levels of a computer to play against. Start off with easier computer settings and then advance to more difficult settings as you improve your skills.
Crosswords
There are some great crosswords in weekly and daily newspapers that are really effective in helping you master word games. Crosswords force you to think of obscure vocabulary words that don't immediately come to mind which is great for word games like Scrabble where the first word you think of is often not the highest-scoring or the best word tactically to put out. Additionally, crosswords work by interlacing words in much the same way that a Scrabble board does and so you are able to practice how words connect by sharing letters. Doing a daily or weekly crossword can dramatically increase your vocabulary, particularly some of the crosswords in the broadsheet newspapers which can be really difficult.
Word games are so much fun to play with friends and family and can also help to improve your vocabulary and keep your mind sharp. There are so many great tools for mastering word games that are easily available to every word game lover. Try out some of the tips in this guide and watch your skills go through the roof.