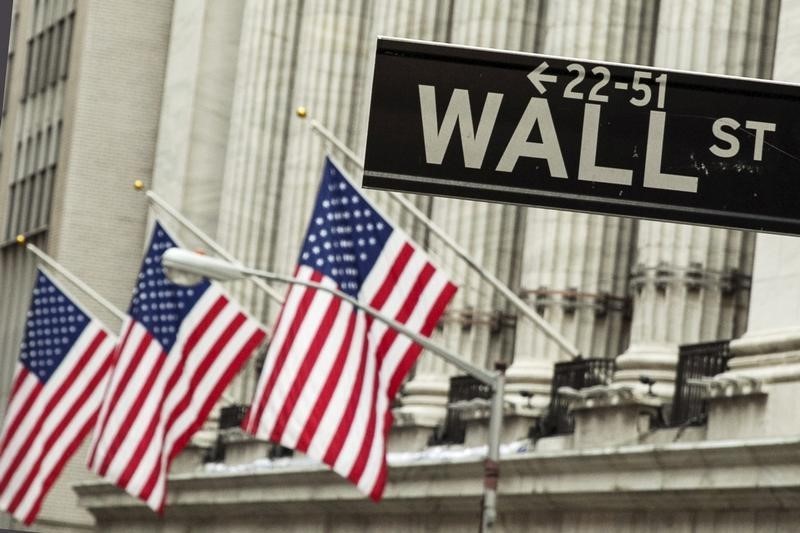 Here are the top 5 things you need to know in the markets on Monday, April 8
1. Wall Street Opens Lower
Wall Street will cautiously open the week and consolidate after last week's achievements. At 05:30, the contract contracted by 4.6 points or 0.2%, the contract by 57 points or 0.2%, while the technically challenging contract was down by 14 points and also by 0.2%.
After On a weekend of no clear progress in US-China trade talks (beyond the usual spin), the market will be worried about the earnings season as a quarter of the mostly weaker than expected economic data is reflected in the earnings season Finds Individual Income
Overnight Asian markets broadly traded lower, with sentiment not impacted by reports of a rise in non-performing loans to Chinese lenders and a three-year low in Japan. European markets also opened lower as February for the first quarter, which was a chapter of suffering, sent another verse through a weaker verse than expected in February.
2. Bonds stable after payroll
Domestic data calendar is light with orders at 1
0:00 am (CET) (14:00 GMT). The consensus forecast for new orders is 0.5% in March, after a 0.1% increase in February.
Bond markets stabilized following Friday's largely positive Friday, which saw better-than-expected employment growth and slightly subdued wage pressures. The value is just under 2.50%, in the face of rising expectations that interest rates could possibly be lowered this year.
The Fed is under pressure from President Donald Trump to cut interest rates and resume its bond-buying program. It could come under pressure from other parts of Washington later this week as the Spring International Monetary Fund and World Bank Spring begins. The IMF's global economic outlook is expected to reflect diminished growth forecasts worldwide.
3. Inflation in Libya on New High Turbulence
Crude oil prices reached a new high for the year following signs of increasing violence in the OPEC member, raising fears that the war-torn country may again lead to export disruptions. [19659006] The benchmark contract reached a five-month high of $ 63.53 a barrel. It has more or less held this level after Saudi Oil Minister Khalid al-Falih commented that global oil reserves are still well above their 5-year average, suggesting an extension of the current "OPEC +" deal indicates output restraint in June.
Al-Falih also said that debut bond orders were likely to exceed $ 30 billion, a bid-to-cover ratio of over 3.
4th Brexit Deadline Looms
OK, this week is really a crisis for Brexit. As it stands, the United Kingdom will leave the EU on Friday at midnight in Brussels without EU transitional arrangements.
It should not happen. British Prime Minister Theresa May has already requested a deadline extension to 30 June, and some in the EU want an even longer deadline – something that would give time for a thorough rethinking of future relations. In May, she signaled over the weekend that she had given up trying to get Parliament to approve her resignation agreement. Their talks with the opposition Labor Party on the weekend aimed at finding a bipartisan solution (or, according to cynics, someone telling the guilty party) have done nothing.
5. Pinterest on Launch of Marketing for IPO
After Lyft (NASDAQ) began a bumpy first week as a listed company, the owners of the Pinterest image sharing site (NYSE 🙂 seem one to take a cautious stance on the IPO of their company.
The Wall Street Journal reported that this week's marketing of shares will begin in an area where the company has most recently sold shares to investors prior to the IPO. The last round of financing sold $ 21.54, giving Pinterest $ 12 billion.
Pinterest is the second major tech IPO of the year, according to Lyft. Although the company ended the first week of its IPO, last week's volatility was a clear indication of the risks associated with the launch of unprofitable startups in the eight-digit range.