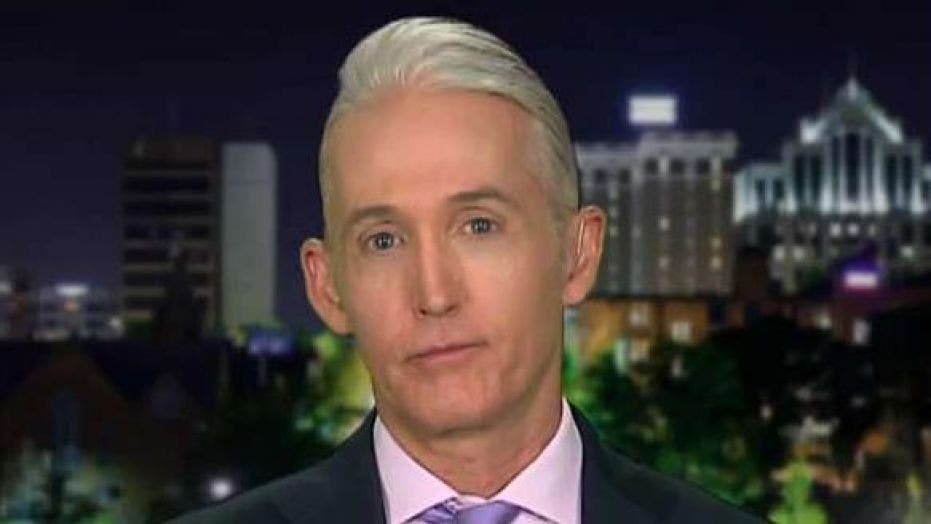 As Special Representative Robert Mueller said in his investigative report on Russia this month, former Congressman Trey Gowdy has something to say to Republicans who will ask questions during the hearings.
"What Republicans Should Do Prepare Yourself … the other members need to prepare and think in trenches or buckets," Gowdy said on Monday night to co-presenter Jason Chaffetz in "Hannity" "BLOW UP" IN DEMOCRATS FACES
Mueller agreed to testify before the Justice and Intelligence Committee of the House of Representatives on July 17, after he had been summoned last week, D-Calif.
Gowdy outlined the line of polled republicans who should call on Mueller for the Russia investigation.
"Has Mueller bothered to find out if the Russian government is feeding this mess or not Christopher Steele on Fusion GPS Has he ever asked? And the legal issue that really matters … if you have an unlawful arrest That's why it's important where Müller started, and I do not think he's started to figure out the origins of the Russia probe on Trump, "Gowdy said.
"Set low expectations … It's five minutes, it's impossible to decipher the secrets of the world in five minutes," Gowdy added.
CLICK HERE TO OBTAIN THE FOX NEWS APP Questions during the upcoming hearings.
"They call someone who does not want to come, who will not deviate from the four corners of his report, and some of us did not even think his report should be published, we damn it but they will get a badge, "Gowdy said.
Source link