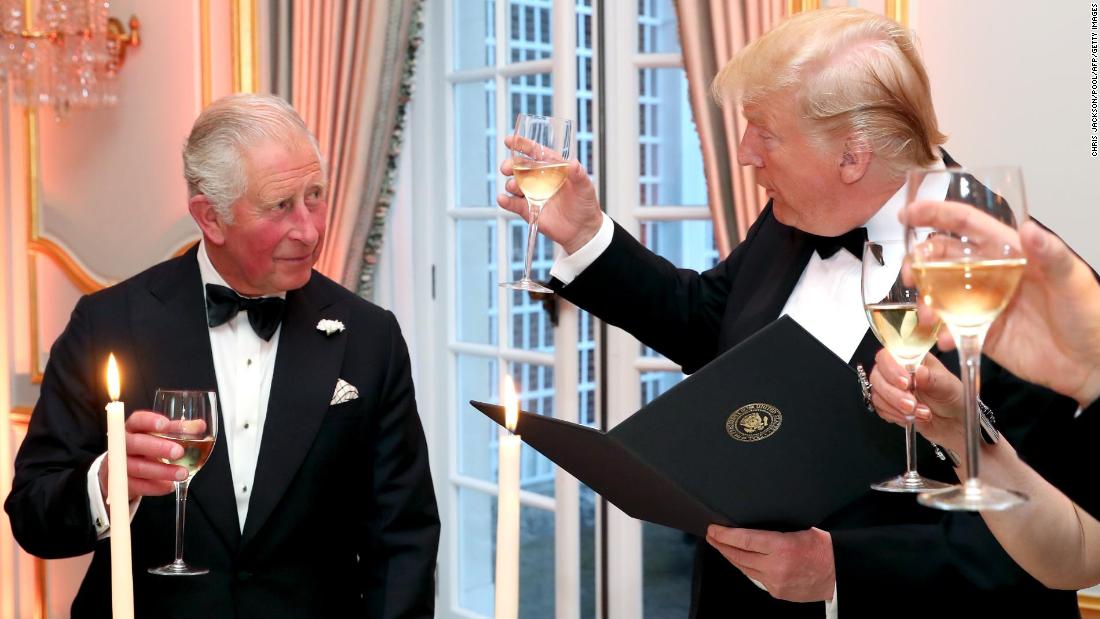 US President Donald Trump told ITV in an interview with "Good Morning Britain" that he spoke with Prince Harry during his visit to Buckingham Palace on Monday, but not his comments on Meghan, the Duchess of Sussex. Harry stayed in front of Trump during the part of the visit open to the press.
"We did not talk about it … I wanted it because it was so falsely published there," Trump said And if you look at this log and see it, it's just the opposite of what they said. Did you look at the log?
The US President also defended his comments on the Duchess.
Trump was asked by ITV if he thought Meghan was evil on tape. And I said, "Well, I did not know she was evil." I did not refer to she is evil. I said she was angry with me. And basically I did not know it was bad with me. "
" She was angry with me. And it's okay if she's evil, it's not good if I'm angry with her and I'm not, "added Trump.
" Do you know what? She does a good job, I hope she enjoys her life, "the President continued," I think she's very nice. "
Source link