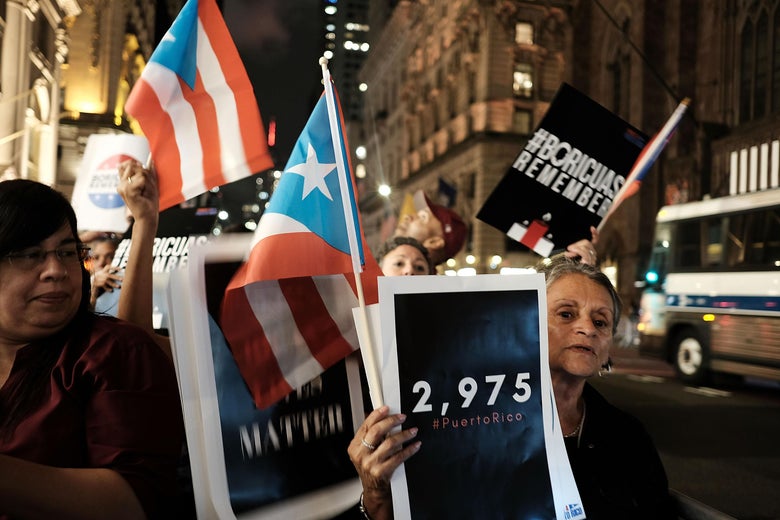 Elaine Duke, who served as Secretary of Homeland Security for just over four months in 2017, was the youngest White House official to speak out against her former boss. In an interview with the New York Times, Duke says a lot of things we expect from those who have an overview of how President Donald Trump's White House works. But a little detail pops out, showing that there is still some leeway that the president can shock. Trump apparently suggested that the United States might consider selling Puerto Rico. This happened shortly after Hurricane Maria devastated the island in late summer 2017.
Duke was already frustrated before the hurricane wreaked havoc when she argued that there should be an emergency response before landing. "Stop being so emotional, Elaine, it's not about people, it's about money," Duke claims that Mick Mulvaney, who was the president's budget director at the time, said. Mulvaney, who later became chief of staff, vehemently denies that this was the case. But Duke said she received the biggest shock during the reaction when she heard Trump address the possibility of getting rid of Puerto Rico completely. "The President's first ideas were more like a businessman, you know," she said. "Can we outsource the electricity? Can we sell the island? Do you know or are you selling this asset? "The idea was never seriously considered.
It wasn't the first time there have been reports that Trump raised the possibility of getting rid of Puerto Rico, albeit jokingly. Last year, the New York Times reported that a former official said that Trump joked about trading Puerto Rico against Greenland at some point in 2018.
Duke, who became acting secretary on July 31, 2017 when John F. Kelly became chief of staff at the White House, said Trump was a fan of "hateful, angry, and divisive" language and didn't really care about politics. "We are distracted by slogans, perhaps words that we heard when the president reportedly said," Haiti is a shit hole, "said Duke. "So we just get churned up in it, and then we never come to the topic."
Readers like you make our work possible. Help us continue to provide reports, comments, and criticism that you won't find anywhere else.
Join Slate Plus
To join