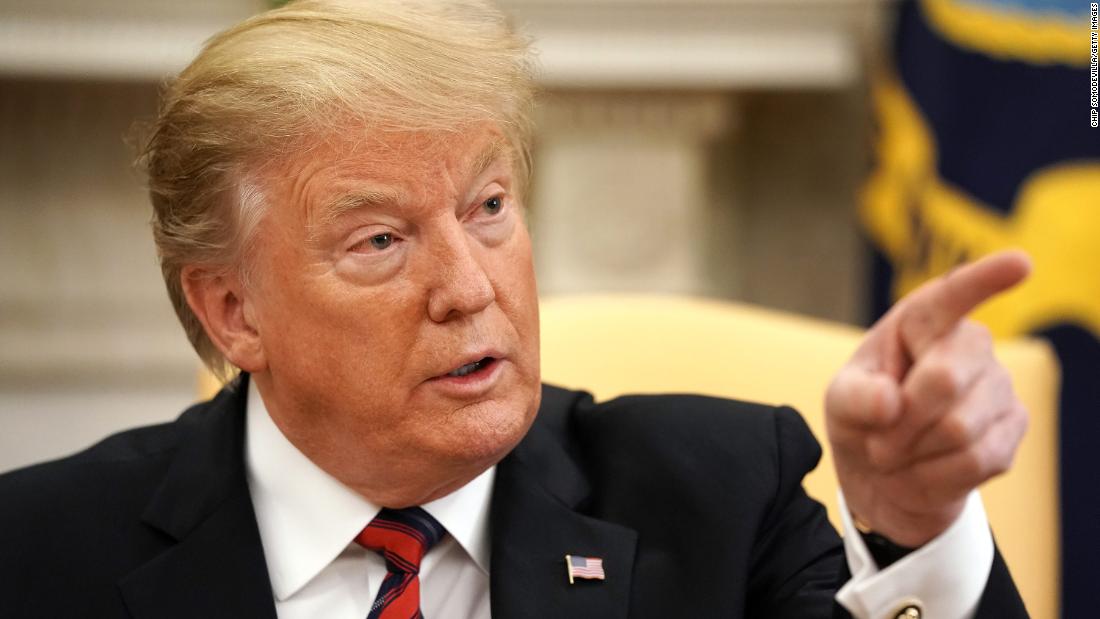 Speaking to reporters from the Oval Office, Trump signed a decree imposing "harsh" sanctions on Iran, denying access to financial instruments to Supreme Iranian leader Ayatollah Ali Khamenei, his office and many others. [19659002] "Today's actions follow a series of aggressive behavior by the Iranian regime in recent weeks, including the shooting down of US drones," said Trump, flanked by Treasury Secretary Steve Mnuchin and Vice President Mike Pence. "The supreme leader of Iran is one who is ultimately responsible for the regime's hostile behavior and is respected in his country, whose office oversees the regime's most brutal instruments, including the Islamic Revolutionary Guard Corps." Briefing after Trump's announcement that "these sanctions are very important for recent activities, the President has also instructed me to name Zarif later this week."
Trump said the sanctions "will deny the supreme leader and supreme leaders The office and its close associates, as well as the office, have access to important financial resources and support, and the assets of Ayatollah Khomeini will not be spared sanctions. "
Mnuchin said they" literally lock up billions of dollars in assets. "
While Trump described the sanctions as a "strong and proportionate reaction," neither he nor Mnuchin would provide precise details of what the retaliation was for. Trump said, "That was something that would happen anyway."
Mnuchin said, "Part of it is in progress, part of it is the result of recent activities, I will not find out what is."
This story is aborted and updated.
Source link