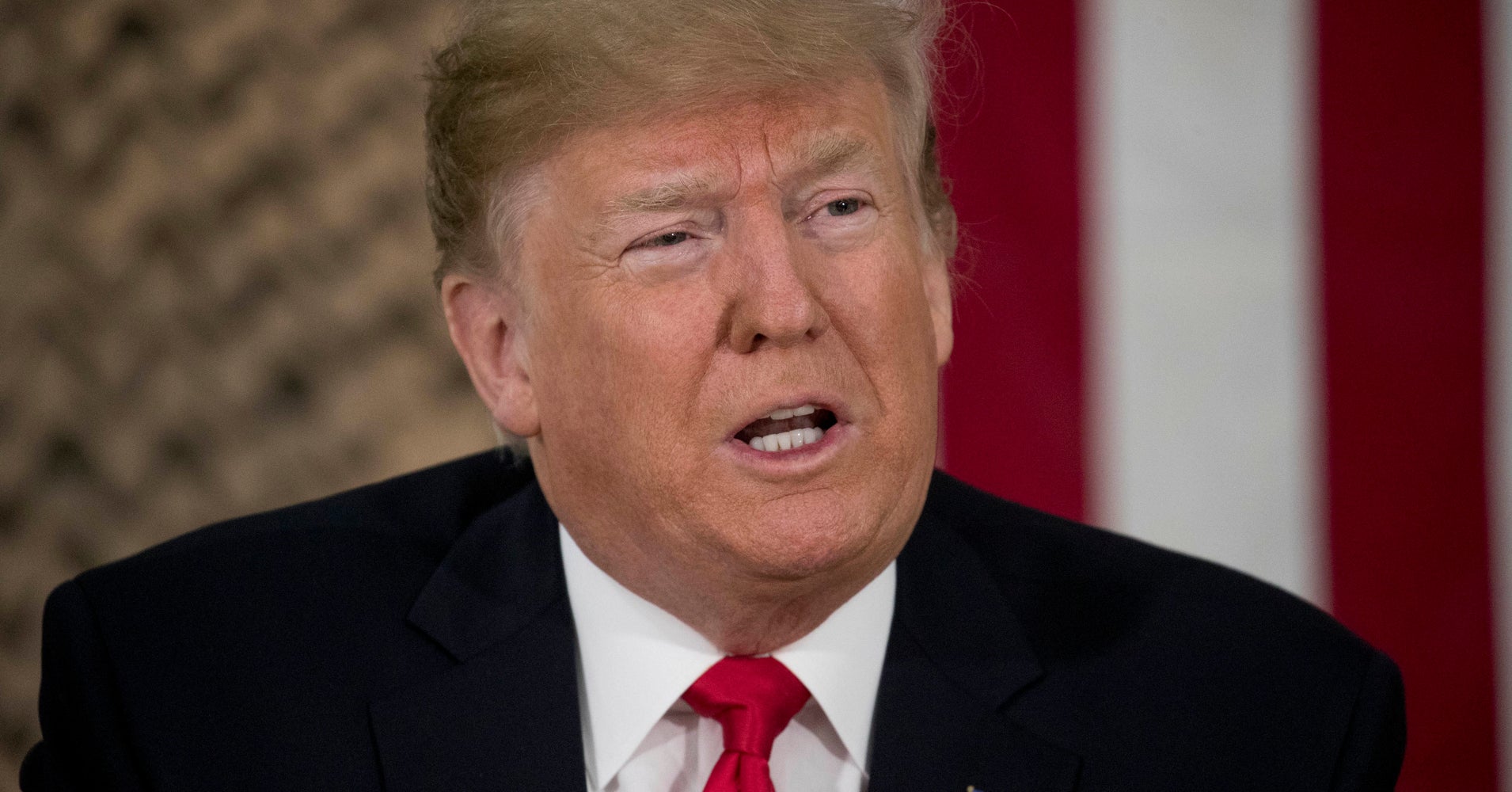 State workers can not just take a break.
In the midst of the federal government's partial retirement, President Donald Trump ordered a hiring freeze for state workers blocking the automatic salary increase on late Friday January 1
Trump said months ago that he was freezing [19659004] aspire. Eventually, it was made possible by the Congress, which had never had a salary increase before the end of the year. The GOP-controlled Senate had signed a 1

.9 percent increase from both parties, but the GOP-controlled house did not allow it.
If Trump had not done anything, the federal pay formula would have made an automatic salary increase of 2.1 percent. The inaction of Congress, however, gave him the opportunity to bring the increase to zero by ordering the executive to null.
It is likely that the House will agree to a salary increase after the Democrats have passed the majority on January 3. Each increase is retroactive to the first of the year if an increase is passed.
Groups representing federal employees said Trump's freezing was an additional insult to the closure. About a quarter of the federal government is currently underfunding, as the president demands $ 5 billion in federal funds for a wall on the southern border, which he claimed would be paid by Mexico.
Around 420,000 federal employees work without wages, and another 380,000 were dismissed and are temporarily unemployed. Although legislators have usually retroactively approved repayment after previous closures, there is no guarantee that a divided congress would do so.
NARFE, a group representing current and retired federal employees, said the imposition of the pay-stop was another sign of Trump's "contempt" for government employees.
"The refusal to make a nominal increase for the diligent federal employees of our country, with partial closure of the government, shows a clear contempt for those who exercise civil service," said Ken Thomas a statement.
Tony Reardon, President of the National Treasury Employees Union, representing 150,000 state workers, said Trump "threw salt into the wound" while workers go without paychecks.
As HuffPost reported on Thursday, the partial decommissioning is just the last chapter in Trump's long struggle with civil servants who are doing government work. In addition to freezing wages, his government has also sought to lift collective bargaining rights and increase workers' pension contributions.
Many workers and their representatives are reluctant to join the bourgeois government employees who persist in the "swamp" in which Trump said it had to be drained.
War with your own workforce, "a union official told HuffPost earlier this week. "It was a persistent attack."
Trump has warned that shutting down could take a long time " if he does not get the money he wants." The Democrats have announced that they will come up with a bill to reopen the government as soon as they take over Parliament next week. So far, however, they have shown few signs of satisfaction of the President's demands.
Military personnel are not subject to US government freezing. They'll be raised 2.6 percent next year, though Trump has falsely told them they'll get 10 percent.
HuffPost Reader: Are you affected by the closure? Tell us about it. Please provide a phone number if you would like to interview.