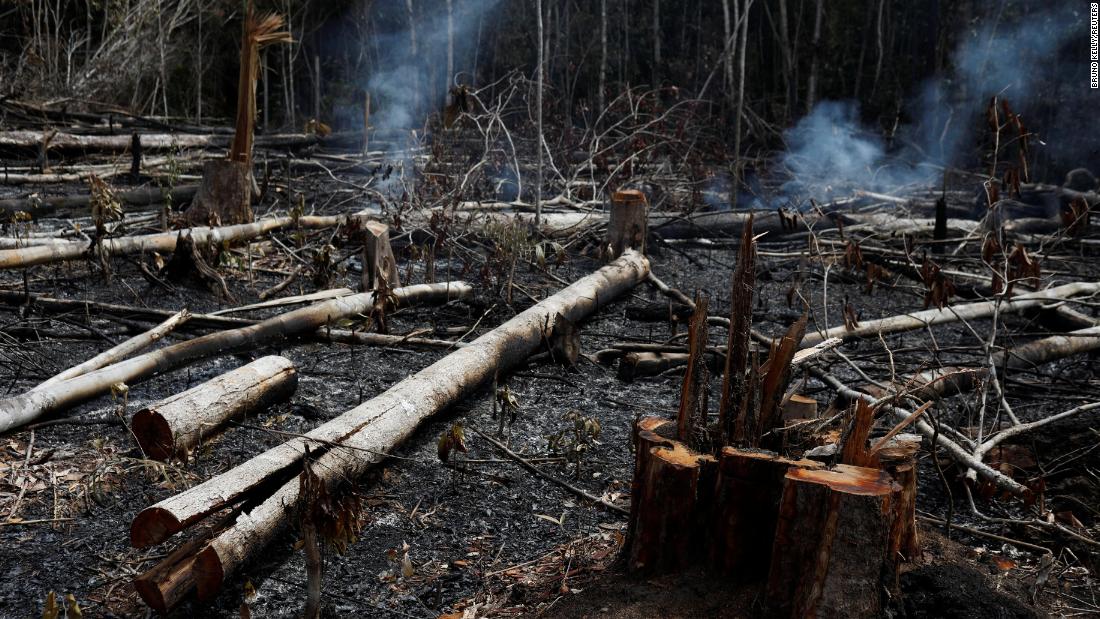 French President Emmanuel Macron announced Monday that the G7 states had agreed to fund a $ 20 million package to fight forest fires in the Amazon and said the US agreed to the proposal although Trump was absent at a meeting of environmental politicians. National Security Council spokesman Garrett Marquis said Wednesday that the US was not committed to the aid package and referred to the lack of coordination with the Brazilian government.
"The United States is ready to support Brazil in its efforts to fight these fires and did not agree with a joint G7 initiative that did not involve consultations with President (Jair) Bolsanaro," Marquis said in a statement. "The most constructive type of support is the coordination with the Brazilian government."
Marquis also noted that the US "is a strong Tradition of environmental conservation efforts in the region, including through the $ 80 million biodiversity conservation partnership in the Amazon.
The extreme right-wing Brazilian president, who rejected Macron's offer of aid from G7 countries in a continuing feud between Bolsonaro and Macron.
Bolsonaro has since softened his stance with regard to financial aid and proposed to consider the aid offer in case Macron resigns his criticism of the Brazilian leader. And Brazil has since received $ 12 million in aid from the British government, which is a member of the G7.
Macron insisted that the US be on board during a press conference on Monday with "the Amazon Initiative," even though Trump did not attend the climate change meeting of heads of state and government at which the aid package was agreed , Instead, a National Security Council official attended the meeting on behalf of the United States.
"You should not read anything about the absence of the American President," Macron said Monday. "The United States is with us in terms of biodiversity and on Amazon initiative."
Source link