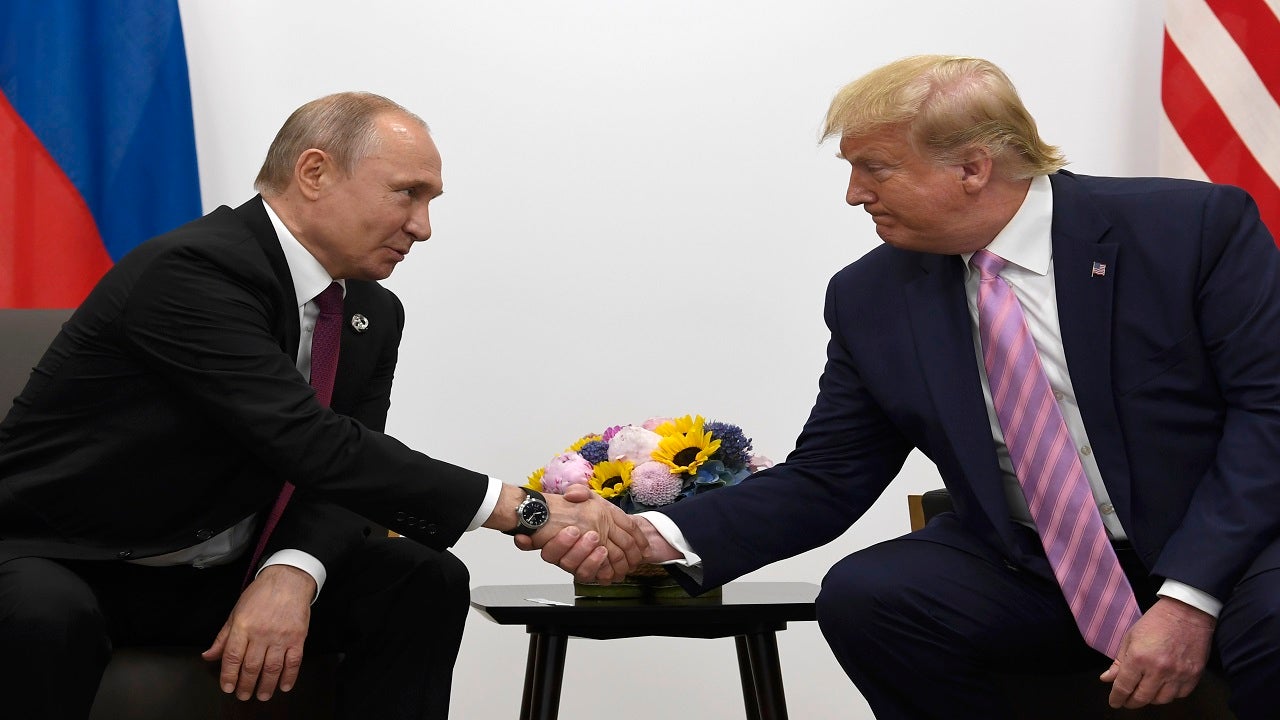 President Trump met Russian President Vladimir Putin at the G20 summit in Japan and urged his counterpart not to interfere in the 2020 election when he was pressured by a reporter.
Trump, sitting next to Putin, was asked by a reporter if he would "tell the Russian president not to interfere in the elections." At the time there was a crosstalk in the room. Trump replied, without looking at Putin, "Of course I will, do not get involved in the elections, President, do not get involved in the elections." The AP made a headline titled "Trump Jokes on Putin: Do not Get involved in the Elections".
The report said its tone was "open to interpretation, but there seems to be little to silence questions about Trump's relationship with Russia in the US." According to Special Adviser Robert Muller's conclusion, his 201
6 campaign did not coincide
Trump's followers will probably say that the reporter's question was cumbersome and the serious discussion should not take place in public. Trump's critics will probably conclude that he refuses to seriously defend the US election from a foreign government, hence his spontaneous reaction.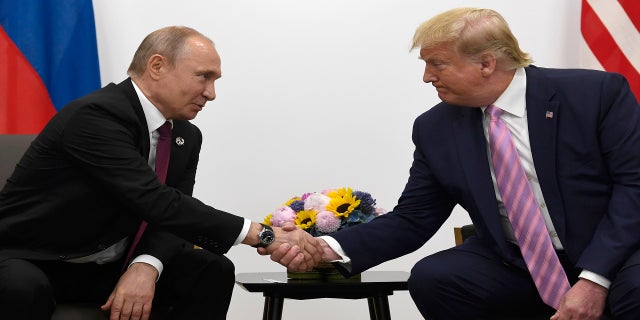 TRUMP HITS G20 READY TO MEET RUSSIA'S PUTIN AND CHINA'S XI JINPING
Friday's meeting is the first between the two leaders since the Müller Report has documented how Russia wanted to comprehensively influence the 2016 elections , The Müller report did not establish a criminal plot between Trump employees and the Kremlin to influence election results. Putin has denied that Russia interfered in the American elections to help Trump win.
CLICK HERE TO OBTAIN THE FOX NEWS APP
The two are for the summit in Osaka. Before the meeting, Trump said he expected a "very good conversation," but told reporters, "What I'm telling him is none of your business."
The Associated Press contributed to this report.
Source link