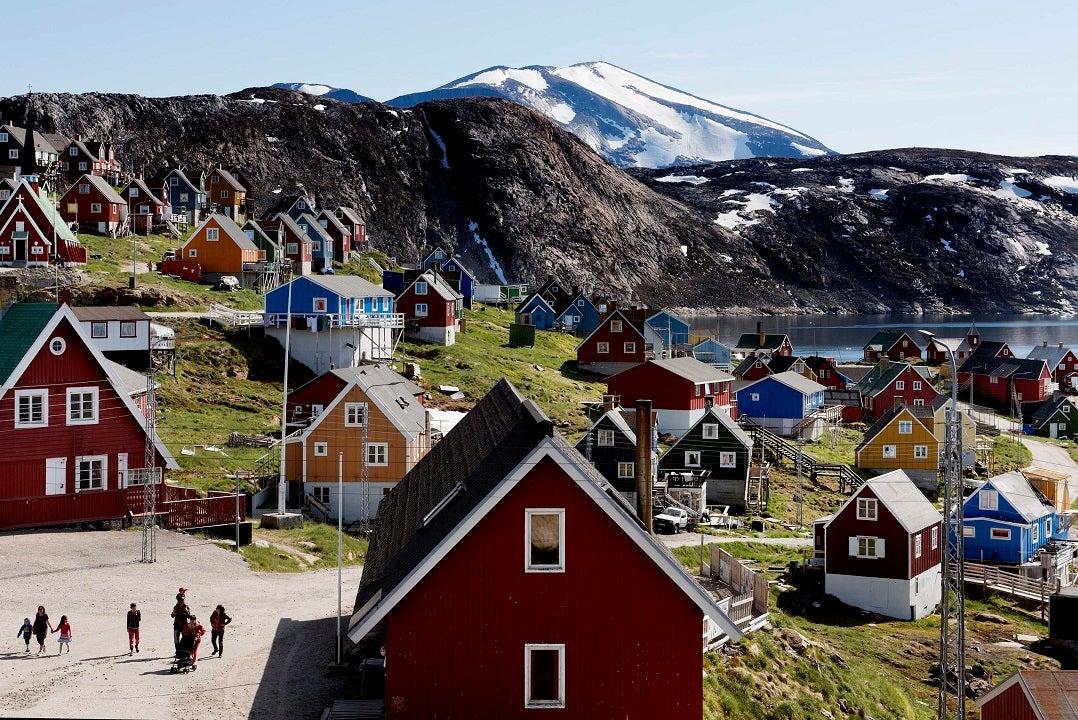 In a surprise tweet on Monday, President Trump promised not to develop his large-scale developments in Greenland, one day after he confirmed that he was considering the possibility of buying the sparsely populated Arctic island.
The tweet contained an edited photograph showing a tall gold building with the inscription "Trump". The President wrote: "I promise not to do this to Greenland!"
On Sunday, Trump raised rumors that his government wanted to buy Greenland, a semi-autonomous area under Danish control.
TRUMP: WE BUY AS GREENLAND, "ALWAYS A GREAT REAL ESTATE PROPERTY"
"Basically, it's a big real estate business, many things can be done, it hurts Denmark a lot, because They say it's he loses nearly $ 700 million a year, "he told reporters in New Jersey. "So they are carrying it at a great loss, and strategically for the United States, it would be great, and we are a great ally of Denmark, helping Denmark and protecting Denmark."
Denmark's prime minister called American interest in Greenland "absurd" and said the island was not for sale.
"Greenland is not Danish, Greenland is Greenlandic," said Danish Prime Minister Mette Frederiksen. "I still hope this is not serious," Frederiksen told reporters on Sunday on a trip to Kim Kielsen, Prime Minister of Greenland.
CLICK HERE TO GET THE FOX NEWS APP
Trump is scheduled to visit Demark on September 2 as part of a larger European tour.
The United States proposed to buy Greenland in 1
946 for $ 100 million after having played with the idea of ​​exchanging land in Alaska for strategic parts of the island.
Fox News & # 39; Nicole Darrah has contributed to this report.