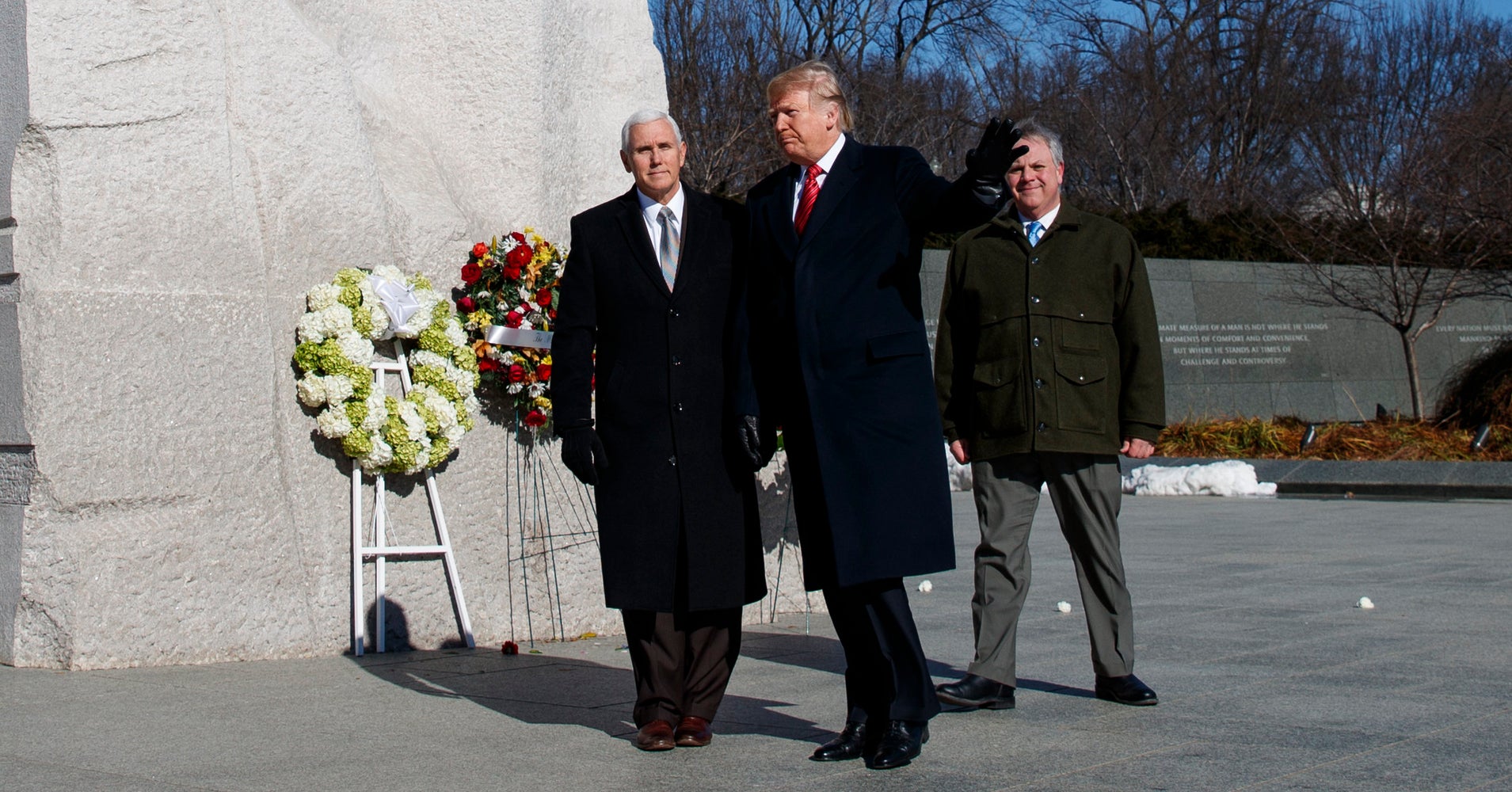 President Donald Trump made an unannounced trip to the Martin Luther King Jr. Memorial in Washington on Monday. The President did not mention the Civil Rights symbol during the visit, which ended about two minutes after his arrival.
"Good morning, everyone," Trump told reporters after placing a wreath in front of the memorial. "It's a great day, it's a beautiful day, and thank you for being here, appreciate it."
Vice President Mike Pence was in for the surprise voyage, neither Trump nor Pence had for Monday Her appointments include the second Martin Luther King Jr. Day, which has been watched since Trump took office in January 2017.
Trump faced a close scrutiny last year when he attended a public event on Martin Luther Instead of attending King Jr. Day, he visited one of his Florida golf clubs and stayed in Washington on Monday as the government's continued partial shutdown began on day 31.
Trump's short Trip to the memorial on Monday offered a stark contrast to previous presidents such as Barack Obama and George W. Bush, who spent the MLK Day volunteering or visiting monuments in honor of the symbol of civil rights during their presidency.
Pence quoted King on Sunday in an interview with CBS "Face the Nation" to sell Trump's long-promised US-Mexico Border Wall.
"One of my favorite quotes from Dr. King was, "Now is the time to turn the promise of democracy into reality," Pence said. "They think about how he changed America, he inspired us to change us through the legislative process."
But King did not support the use of walls to divide people, as he stated in a speech to over 20,000 people during a visit to East and East Germany in 1964.
"It is indeed It's an honor to be in this city, symbolizing the division of people on earth, "King told East Berliners. "For here on both sides of the wall are God's children, and no man-made barrier can erase that fact."
This story has been consistently updated.