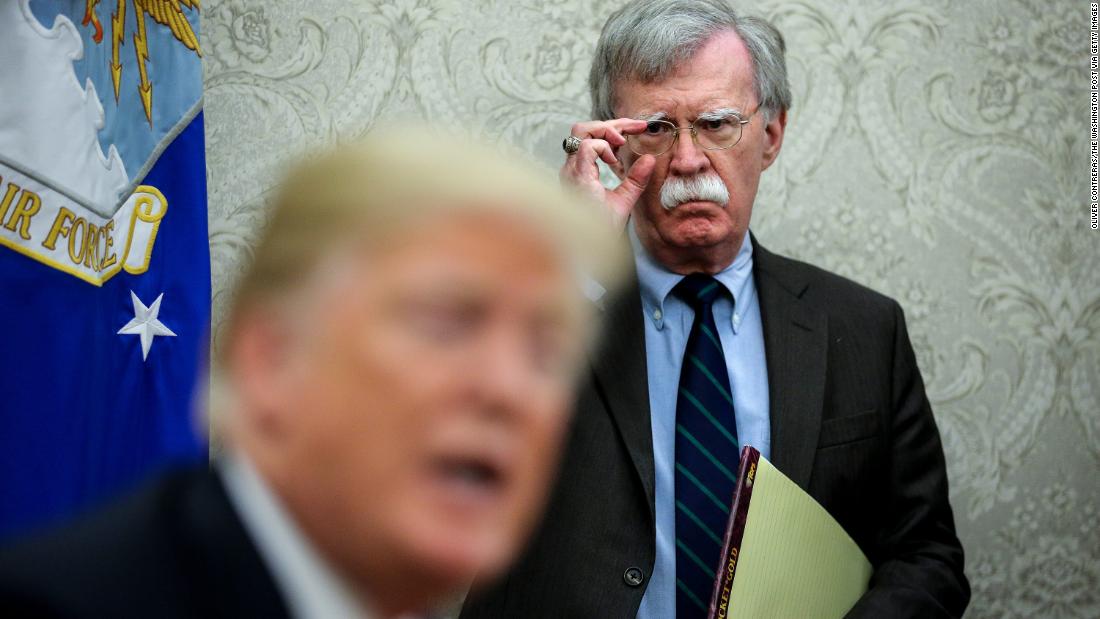 Not this week, but in November 2002, when he was Secretary of State and not National Security Advisor. And not about Iran or Venezuela or North Korea; but about Iraq.
17.5 years later, the Trump administration is still dealing with the fallout from George W. Bush's indictment of dropping Saddam Hussein. And they still deal with this and most other ongoing crises with a trusted group of people. The key difference is that President Donald Trump has not formulated his position "eminently clear" and instead has loosely discussed foreign policy with a handful of republican career hawks.
It was a startling week in which the Trump administration seemed to want what the Bush administration needed about two years to get over Iraq. The intelligence service was leaked and then downplayed by a high-ranking, allied British officer, suggesting that Iran was shipping missiles in a threatening manner. The New York Times reported plans to send 1
20,000 troops to the region, which Trump himself dismissed as "false news," essentially confirming that they would send many more troops if they sent troops. 19659002] Come on Thursday, and according to the people familiar with the matter, Trump is frustrated with the March of his Hawk adviser in the war against Iran. According to the Wall Street Journal, Iran may have defensively handled the shipment of rockets, as it itself had responded to the fears of an American attack.
Recent intelligence agencies have shown that some Iranian boats, which the US claimed carried rockets, returned to port and dumped some of the rockets, according to two US officials familiar with recent intelligence services. The officials said it was not clear whether the missiles were stored to protect them from the US or to give a signal of de-escalation.
However, we have closed the circle, and Washington's attention span is so short that it is possible to deny intelligence services, debate war plans, threaten a wholesale conflict, and then withdraw the whole idea within a single working week.
Generous analysts could draw a conclusion from Nixon's so-called "Madman Theory", in which the US president from 1969-1974 wanted his North Vietnamese opponents to consider him unpredictable, even "a little crazy", afraid of his anger. If he seemed capable of anything, his opponents suspected a disproportionate, irrational reaction without Nixon having to give one.
As if to prove this hypothesis, Trump tweeted at the end of the week: "The Fake The news media are hurting our country with its fraudulent and highly inaccurate coverage of Iran." It's scattered, poorly sourced and DANGEROUS. "At least Iran does not know what he should think, what could be very good at that point good thing! "
Advisor with agendas
But these are other times, and Trump did not spare Vietnam to enlighten. Instead, Trump's inner circle slowly reveals the image of a president whose advisors regard his changing moods as an opportunity to pursue their own agenda, and hope he agrees. (Remember Michael Flynn, who "officially acknowledged Iran," Jim Mattis' support for short and targeted bombing of the Syrian regime and Rex Tillerson's short belief that the US is "without preconditions" should speak with North Korea). The characters move away and it remains unclear what the permanent political goal is or was. Not only in the Middle East, but also in South America.