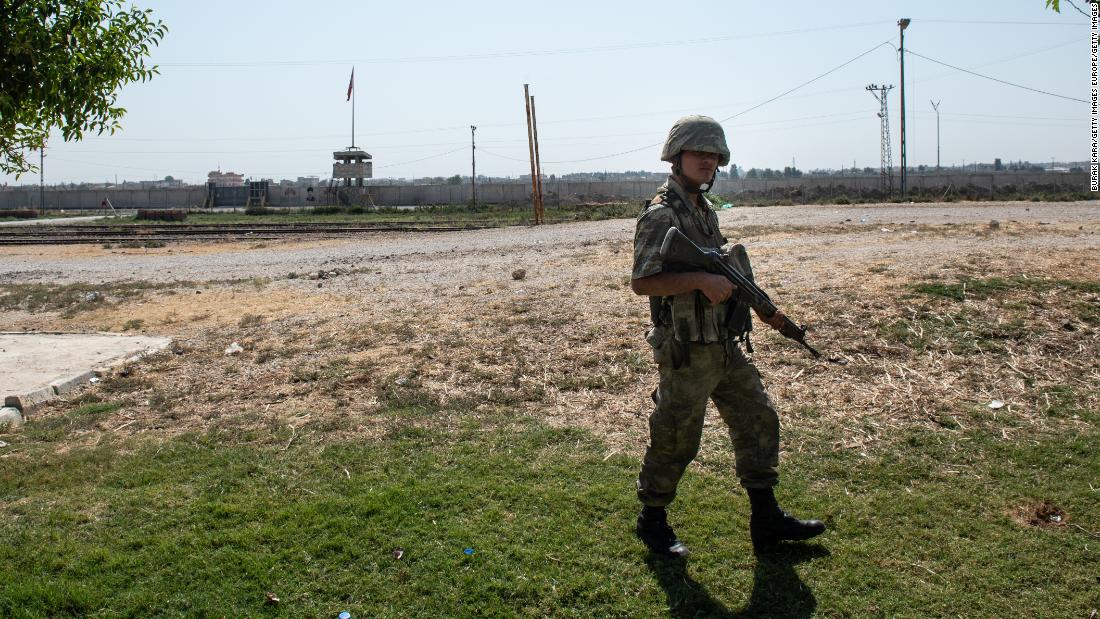 The Turkish army has launched an offensive in northern Syria, Turkish President Recep Tayyip Erdogan announced on Wednesday as part of an operation to remove US-backed Kurdish forces from their borders.
"The Turkish Armed Forces, together with the Syrian National Army, which has just launched #OperationPeaceSpring against PKK / YPG and Daesh terrorists [ISIS] in northern Syria, has peace in the region," he tweeted.
Important context: The "Syrian National Army" does not refer to the official military of Syria, which is called the Syrian Arab army.
The Syrian National Army is a rebel group supported by Turkey, especially valued by factions and militants of the so-called Free Syrian Army. The group's headquarters are in Azaz in northwestern Syria and are said to have tens of thousands of fighters.
The movement came hours after Turkish communications director Fahrettin Altun said the country's military was ready to join forces with Syria's rebellious Syrian free army.
In an early Wednesday tweet, Altun said Kurdish People's Protection Units, also known as YPG, have two options: "They can break out or we'll stop them from disrupting our efforts against ISIS."