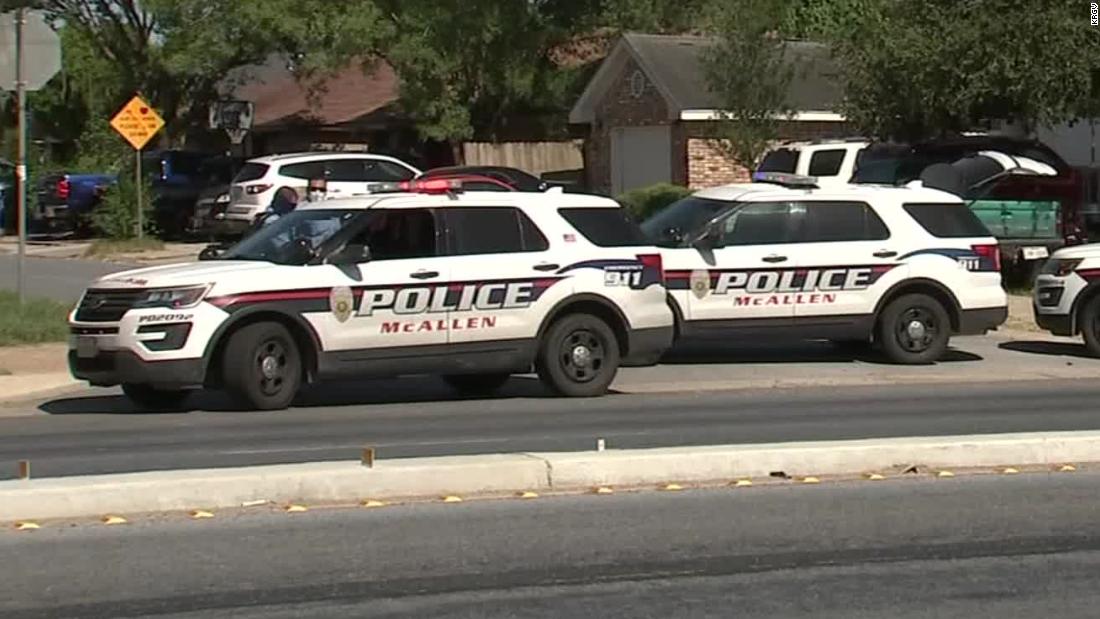 The officials were shot by a suspect as they approached the door of a house, McAllen chief of police Victor Rodriguez said during a press conference on Saturday evening.
"The officials had never had the opportunity to suspect a fatal attack on them, let alone death," said a very emotional Rodriguez to reporters.
Rodriguez said the police found the officers were shot when two other officers approached the scene to help, and saw that the officers were outside the house.
The officers were identified by Rodriguez as Officer Edelmiro Garza Jr. (45) and Officer Ismael Chavez (39). Garza had been in the department for almost nine years, while Chavez had worked for Rodriguez for about two and a half years.
When the two additional officers arrived, they ordered the suspect to drop his gun, but the suspect shot and killed himself, Rodriguez said.
Rodriguez identified the suspect as 23-year-old Audon Camarillo and said he had previously filed charges, including under the influence driving, police escape, assault and marijuana possession.
"We are weak at the moment, but the strength and determination we have to serve our communities, all of us here, will enable us to do what we do every day and what our officers do every day."
; said Rodriguez. "In the face of adversity, we stand up and still serve."
McAllen is located in southern Texas on the US-Mexico border.
The Texas Attorney General's Office said in a tweet that they would offer any assistance requested by the police. Governor Greg Abbott tweeted that he had reached Rodriguez and expressed his condolences and full support.