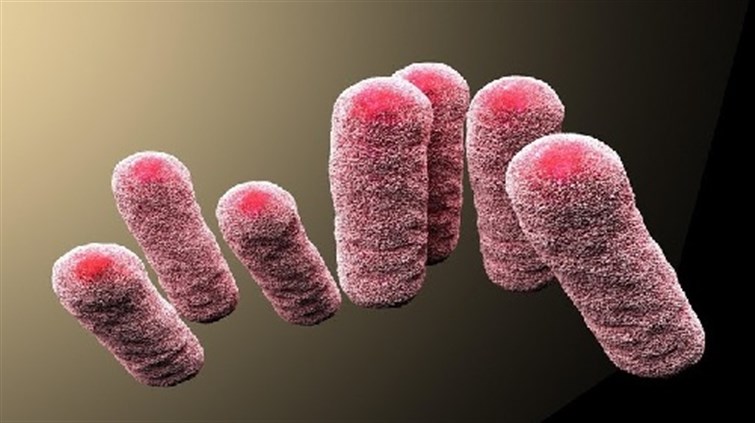 An important report found that no country is fully equipped to face the next global pandemic that could conquer the planet in 36 hours, killing tens of millions of people due to constant travel.
A review of existing health systems around the world found that only 13 countries had the resources to fight an "inevitable" pandemic.
The top countries include the United Kingdom, the United States, Australia, Canada, France and the Netherlands. However, experts warn against the rapid spread of a potential flu-like illness that these countries may have difficulty controlling the disease.
Most EU countries, including Spain, Germany, Italy, Austria and Norway, were considered "better prepared" after Britain and the United States.
Scientists at the Johns Hopkins University Center for Health Security, working with the Nuclear Threat Initiative (NTI), created the report known as the Global Health Security Index (GHS).
In the recommendations, the research team called for governments to provide funding for routine simulation preparations. The experts also called for more private investment in pandemic preparedness and said the UN should do more to coordinate responses across international borders.
Scientists assessed how countries around the world deal with a potential pandemic by considering a combination of factors: income, marginal safety and health systems, as well as political, social, economic and environmental risk factors that can limit the response ,
The overall index score averaged just over 40 out of 1
00, indicating "significant weaknesses in preparedness." However, the researchers found that even among 60 high-income countries, the average did not exceed 50 points.
Researchers wrote in the report, "The Index, a measure of global preparedness, is based on a rationale: the threat is a threat everywhere, deadly infectious diseases can be transmitted quickly and translate into increased global mobility through air travel. The outbreak of this disease in one country could spread throughout the world within a few hours. "
The report comes one month after a group headed by a former World Health Organization leader issued a clear warning of the imminent" X "
The report, entitled "The World at Risk," said the current effort to prepare for a post-crisis outbreak was "totally inadequate."
In the The report referred to the damage caused by the Spanish influenza pandemic of 1918, of which a D world population and killed 50 million people.
Recently, the Ebola epidemic in West Africa has claimed more than 11,000 lives.
An outbreak of the deadly virus has killed 2,100 people in the Democratic Republic of the Congo and increased the death toll.
Leo Abruzis, senior global advisor to the Economic Information Unit, who helped draft the report, said recent data has helped identify important gaps in global preparedness and provides a roadmap for the index how countries respond and give donors and donors a tool to channel their resources.
alreadyLoaded_facebookConnect = false;
$ (window) .load (function () {
//$(window).bind('mousemove & # 39 ;, function () { // $ (window) .unbind (& # 39; mousemove & # 39;); // if (alreadyLoaded_facebookConnect == false) { // // pre_loader (); // // console.log ("test"); //} //});
if ($ (window) .scrollTop ()! = 0 && alreadyLoaded_facebookConnect == false) {
alreadyLoaded_facebookConnect = true; (Function (d, s, id) { var js, fjs = d.getElementsByTagName (s) [0]; if (d.getElementById (id)) return; js = d.createElement (s); js.id = id; js.async = true; js._https = true; js.src = "http://connect.facebook.net/en_US/all.js#xfbml=1&appId=148379388602322"; fjs.parentNode.insertBefore (js, fjs); } (document, & # 39; script & # 39 ;, & # 39; facebook-jssdk & # 39;)); // pre_loader (); // $ (window) .unbind (& # 39; mousemove & # 39;); // console.log ("loaded"); // setTimeout (function () { // $ (& # 39; # boxTwitter & # 39;). html (" tweets from @tayyar_org );
//}, 3000);
}
});
//$(window).bind('scroll & # 39;);
$ (window) .scroll (function () {
if (alreadyLoaded_facebookConnect == false) {
alreadyLoaded_facebookConnect = true;
// $ (window) .unbind (& # 39; scroll & # 39;);
// console.log ("scroll loaded");
(Function (d, s, id) {
var js, fjs = d.getElementsByTagName (s) [0];
if (d.getElementById (id)) return;
js = d.createElement (s); js.id = id;
js.async = true;
js._https = true;
js.src = "http://connect.facebook.net/en_US/all.js#xfbml=1&appId=148379388602322";
fjs.parentNode.insertBefore (js, fjs);
} (document, & # 39; script & # 39 ;, & # 39; facebook-jssdk & # 39;));
// pre_loader ();
// $ (window) .unbind (& # 39; mousemove & # 39;);
// setTimeout (function () {
// $ (& # 39; # boxTwitter & # 39;). html (" tweets from @tayyar_org );
//}, 3000);
var scriptTag = document.createElement ("script");
scriptTag.type = "Text / Javascript"
scriptTag.src = "http://www.tayyar.org/scripts/social.js";
scriptTag.async = true;
document.getElementsByTagName ("head") [0] .appendChild (scriptTag);
(function () {
$ .getScript ("http://www.tayyar.org/scripts/social.js", function () {});
});
}
});
//$(window).load(function () {
// setTimeout (function () {
// // add the returned content to a newly created script tag
// var se = document.createElement (& # 39; script & # 39;);
// se.type = "text / javascript";
// //se.async = true;
// se.text = "setTimeout (function () {pre_loader ();}, 5000);";
// document.getElementsByTagName (& # 39; body & # 39;) [0] .appendChild (se);
//}, 5000);
//});