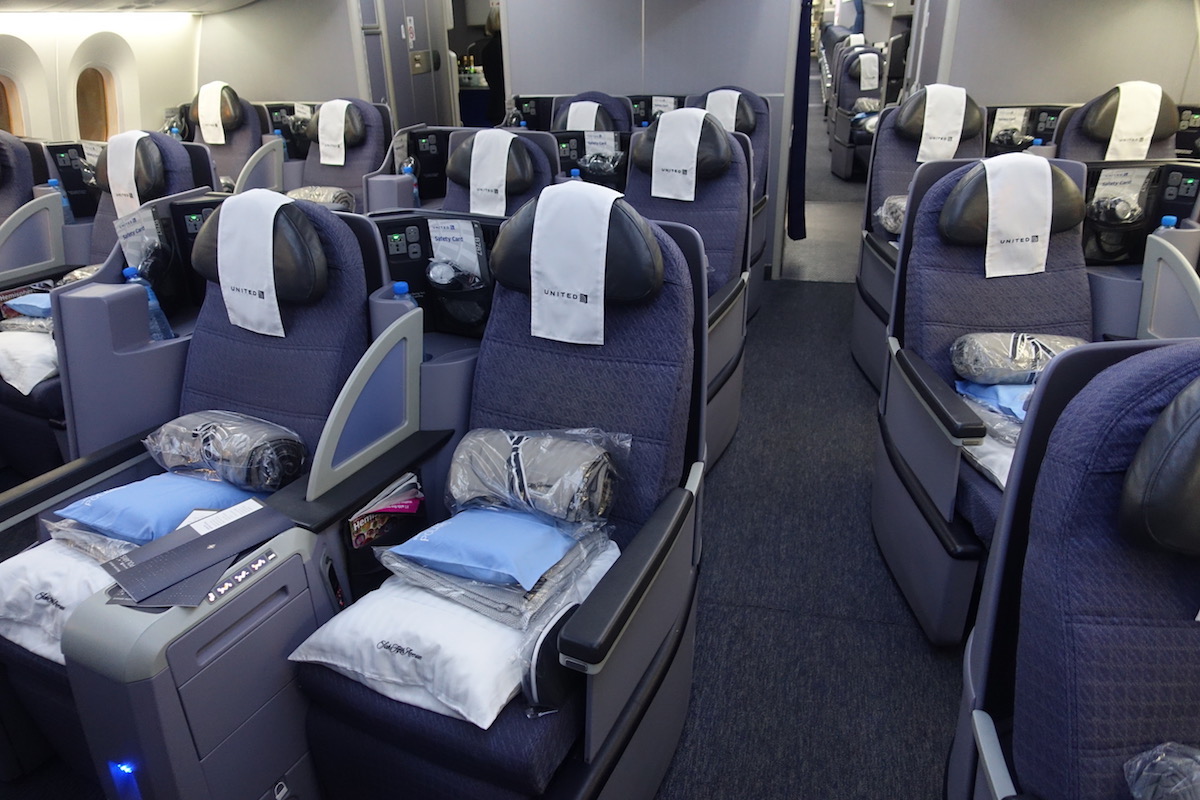 United Airlines has been investing heavily in ultra-long-haul flights recently, as the airline has started routes such as Houston from Sydney and San Francisco to Singapore.
The airline has now announced another ultra-long-haul flight At this time, the airline returns to Africa (United flew last on their route Houston to Lagos to Africa, which was discontinued a few years ago.)
United schedules three weekly nonstop flights between Newark and Cape Town in December 2019 . United Airlines has so far only applied for permission to operate the line, and hopefully the permit will come soon.
United plans to deploy a Boeing 787-9 for the route, which includes 48 Business Class seats and 204 Economy seats. Unfortunately, there are still no 787-9 seats with the new Polaris seats from United, so you can assume that this flight would also include the old seats of United's business class would work according to the following schedule:
Newark to Cape Town from 20:30, arrival 1
8:00 (+1 day) [Wed, Fri, Sun] Cape Town to Newark Departure 20:50, arrival 05:45 (+1 day) [Mon, Thu, Sat]
This flight would cover a distance of 7,817 miles, making it one of United's longest flights.
United's International Network Vice President had the following to say about the route:
"We are We are constantly looking for ways to expand our industry-leading international route network to provide more convenience to our customers. We are pleased that we can complement our global route offering with Africa. This new flight will provide customers with the only non-stop connection between the United States and Cape Town. "
What a fascinating route this is. While Johannesburg is the business center of South Africa, Cape Town is the most popular with tourists, which is why it is clearly aimed at leisure travelers. There are countless New Yorkers who want to go to South Africa, and I could see that this route works very well for United.
United Airlines cooperates with both South African Airways and Ethiopian Airlines, offering one-stop service from the US to Cape Town on various routes. For New Yorkers, however, this is much more convenient.
It's great to see United actually make new ultra-long-haul flights rather than confined to safe bets. Their strategy seems to work, otherwise they would not add more flights of this length.
It is hoped that the flight will be approved and tickets will soon be up for sale. The only other US airline flying non-stop to South Africa is Delta, which offers a year-round route from Atlanta to Johannesburg.
What do you think of United's new flight to Cape Town?