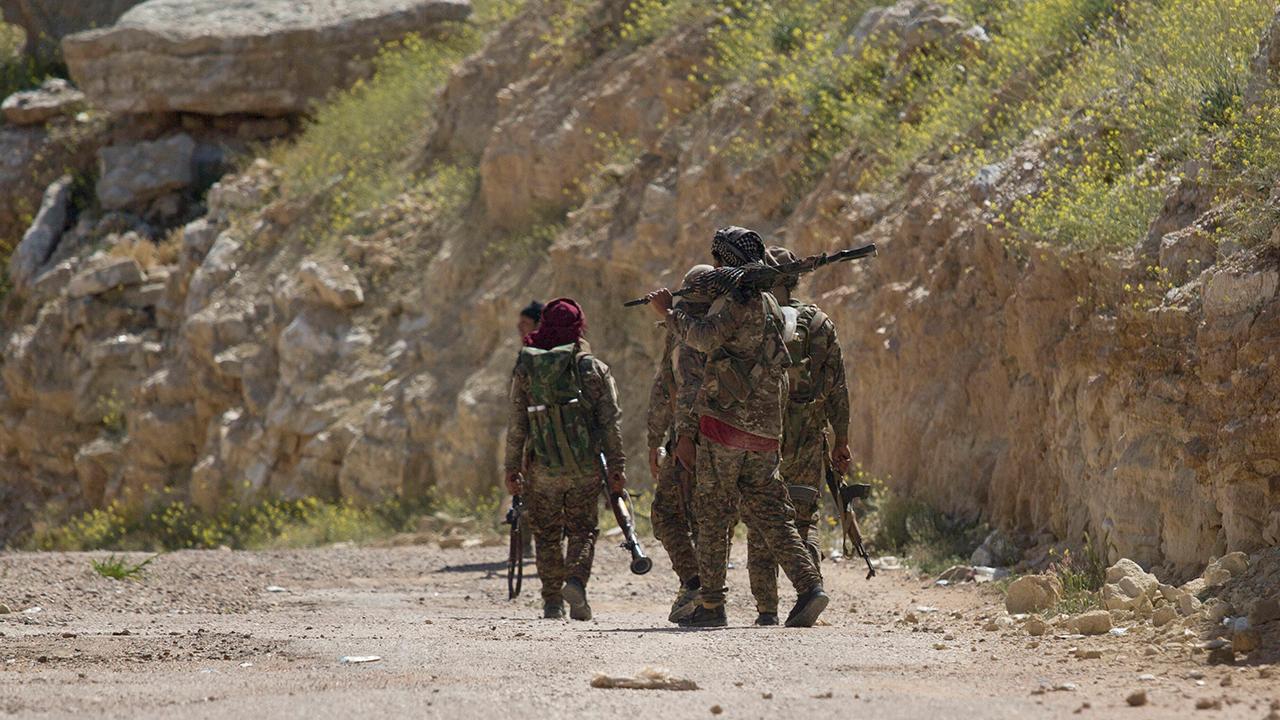 A U.S. Pat. military airstrike Sunday struck Al Qaeda leadership and training facility in northern Syria where militants were "plotting external attacks" against American citizens, officials said.
The British-based Syrian Observatory for Human Rights, an opposition-linked monitor, said Monday the strike killed eight members of the Al Qaeda-linked Horas al-Din, which is Arabic for "Guardians of Religion."
THOUSANDS MOURN AL QAEDA-LINKED TERRORIST – DUBBED 'INDIA'S MOST WANTED' MILITANT – KILLED IN KASHMIR
The Observatory said the dead included six commanders: two Algerians, two Tunisians, an Egyptian and a Syrian.
Al Qaeda-linked militants control wide swaths of northern Syria, mostly in Idlib province, the last major rebel stronghold in the war-torn country.
1
9659003] US Syria remains a "safe haven" for Al Qaeda leaders actively coordinating terrorist attacks.
CLICK HERE TO GET THE FOX NEWS APP
"With our allies and partners, we will continue to target [ISIS] and Al Qaeda to prevent both groups from using Syria as a safe haven, "the statement said.
Fox News' Lucas Tomlinson and the Associated Press contributed to this report.
Source link