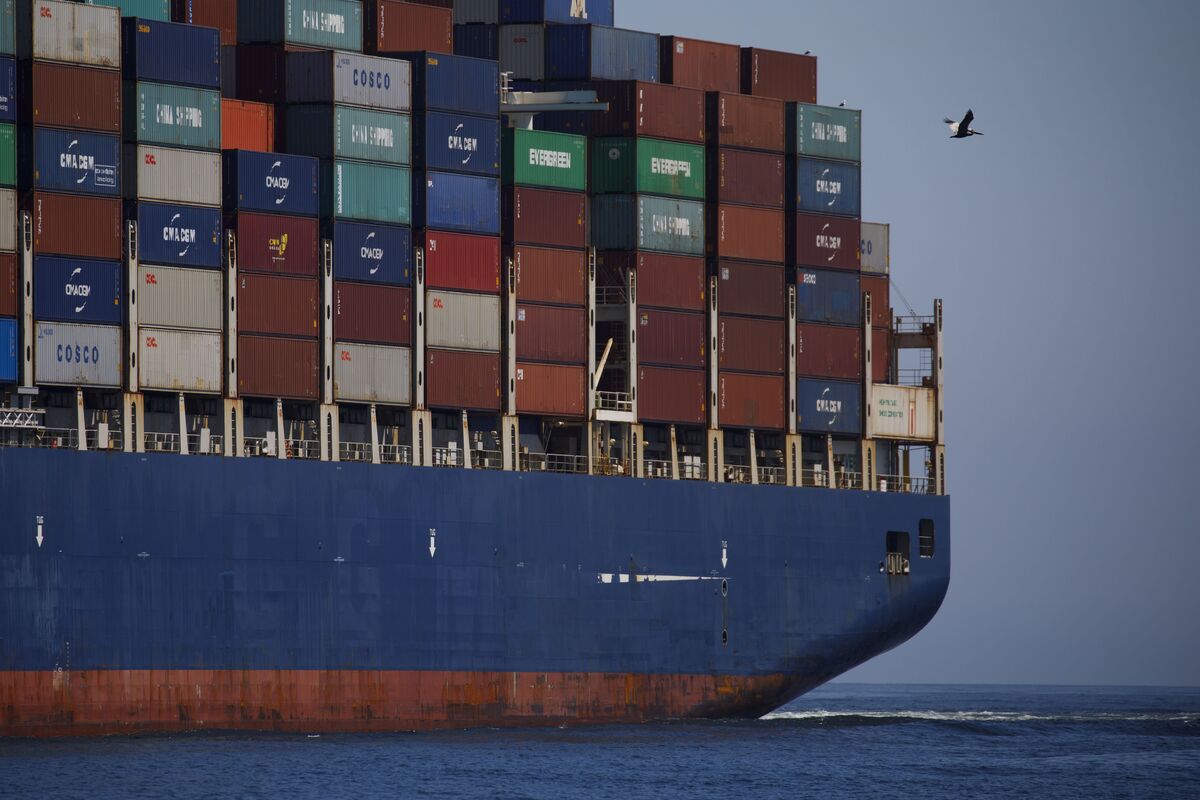 U.S. Finance Minister Steven Mnuchin said he was considering a trip to China in the midst of a trade dispute with Beijing that warned finance chiefs to derail the global economic recovery.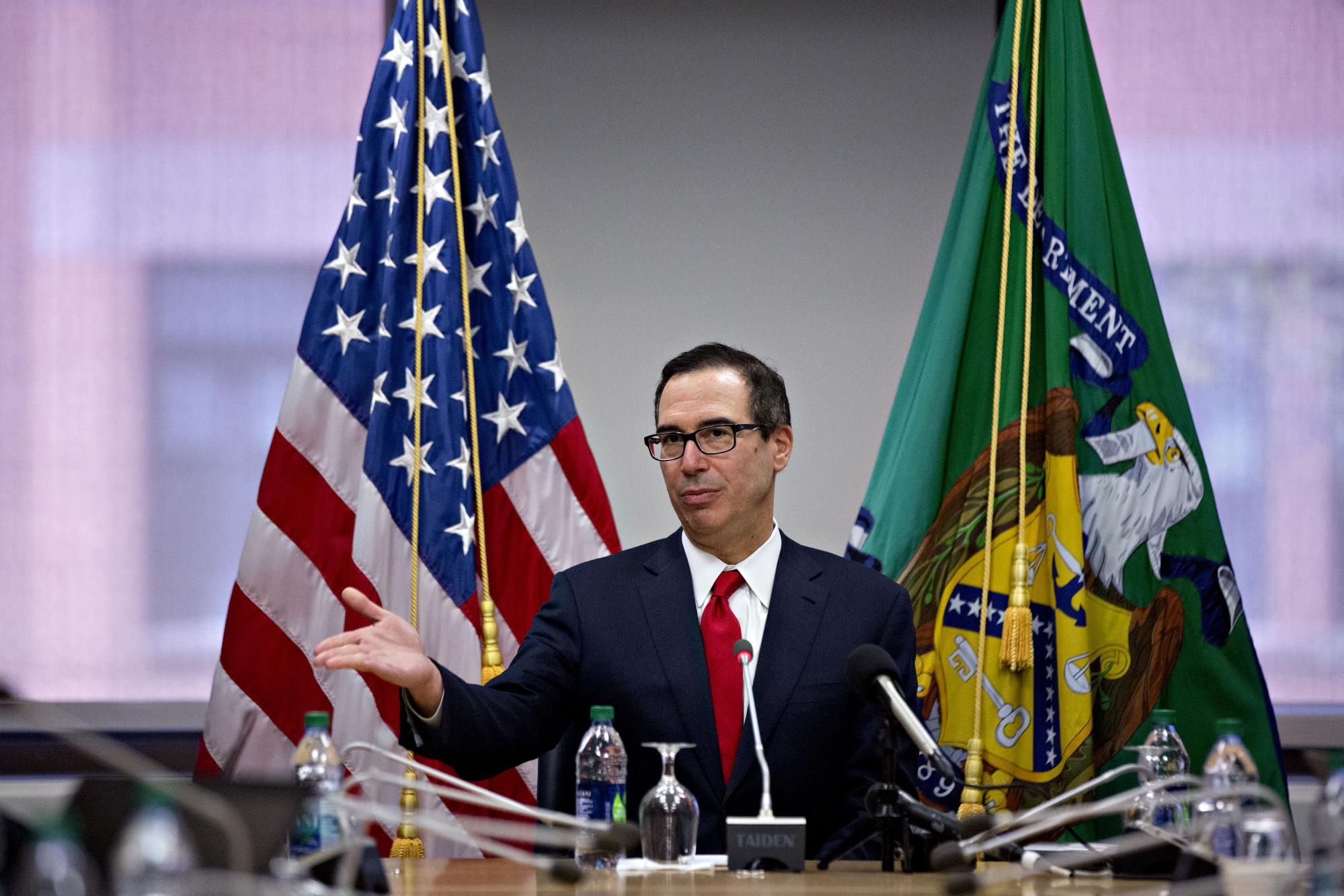 Mnuchin said he was "cautiously optimistic" to reach an agreement with China that would bridge their differences over trade.
"A trip is being considered," Mnuchin told reporters on Saturday in Washington at the IMF's Spring Meeting. "I will not comment on the date, nor have I confirmed anything."
China's Commerce Department said on Sunday that it would have received a request from the US for a visit to Beijing to negotiate economic and trade issues welcomed such a move.
A visit by the US Treasury Secretary to China could signal a breakthrough in the conflict between the world's two largest economies, whose threats of concerted tariffs rocked markets and fueled fears of a trade war. It would come at a sensitive time for the geopolitics of the region, with negotiations on a planned meeting between President Donald Trump and the North Korean leader Kim Jong-Un.
Mnuchin's remarks came as finance ministers and central bankers at the IMF meeting gave their latest economic assessments, often calling the trade a threat to the strongest rebound in seven years.
Global growth has intensified and is becoming increasingly broad-based, said the IMF's most important advisory committee on Saturday. However, it found that "rising financial vulnerabilities, increasing trade and geopolitical tensions, and historically high levels of global debt are threatening global growth prospects."
China Meeting
The IMF's first deputy executive director, David Lipton, summed up the most important officials at meetings this week as "the time is good, but it will be risky."
Mnuchin said that he met Yi Gang, Governor of the People's Bank of China, at the IMF meeting this week. The talks focused on issues related to the Chinese central bank, not to trade, said the secretary. Mnuchin said they also discussed China's planned further opening of some markets, a move that has encouraged and "appreciated" the US.
"China will vigorously drive forward the reform and opening up of the financial sector, significantly easing market access restrictions, creating a more attractive investment environment, strengthening intellectual property protection and actively expanding imports," Yi said in a statement on Saturday. China announced plans to phase out ceilings on ownership restrictions for car, ship and aircraft manufacturers.
sanctions aid
Mnuchin said China was "very helpful" in supporting US sanctions against North Korea welcomed Kim's suspension of nuclear testing, which had been announced the day before
"We will sanctions and a "maximum pressure" campaign until North Korea demonstrably gives up its nuclear weapons program, he said
Mnuchin hinted he was involved in a "dialogue" with the Chinese government to resolve the trade dispute. "We are cautiously optimistic that we can try to reach an agreement," he said.
Tensions are escalating as Trump accuses China of unfair trade and puts pressure on a $ 375 billion US trade deficit with the Asian nation. The president threatens to impose tariffs of up to US $ 150 billion on Chinese imports to punish the nation for alleged IP theft. If the US joins, China has promised to impose retaliatory tariffs on everything from American planes to soybeans.
Russia, Japan
Mnuchin also said that he had met Russian Prime Minister Anton Siluanov at Russia's request during the IMF meeting. Moscow has sought a "clarification" of sanctions in the US, said Mnuchin, without going into detail. "These are very important tools and we will continue to examine the application of sanctions in all different areas," he said.
Siluanov said on Friday that he views sanctions as "an instrument of protectionism" and condemned all measures taken against his country [19659005] The US has held discussions with Japan about a possible bilateral trade agreement, said the secretary. Trump had a "very successful" meeting with Japanese Prime Minister Shinzo Abe in Florida this week, Mnuchin said.
Japanese Finance Minister Taro Aso said he told Mnuchin that protectionism is not good. The US and Japan are clearly different in their trade policies, Aso said Friday after meeting of the Group of 20 on the sidelines of the IMF summit.
– With support from Toru Fujioka, Enda Curran, Xiaoqing Pi, and Amanda Wang
Source link