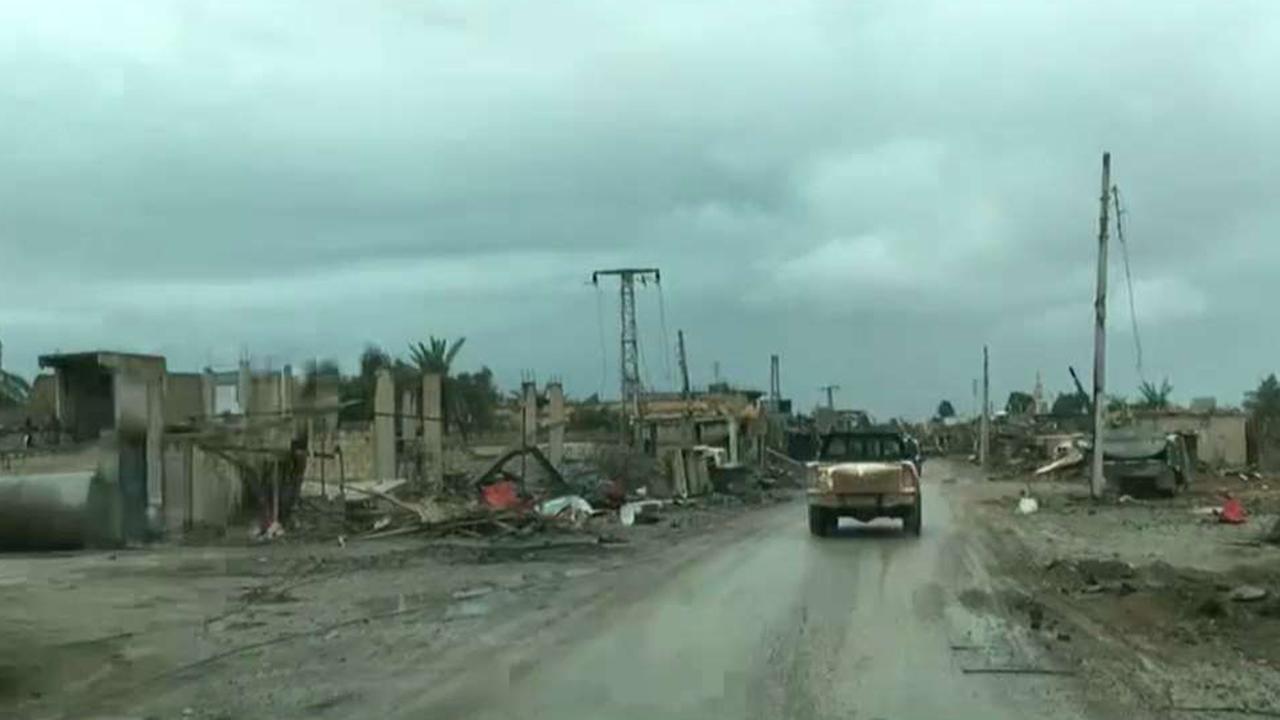 The US-led coalition bombed elements of the Syrian army in the east of the country, an official confirmed by Fox News.
It is not clear how many Syrian army members were killed or injured. There were no US troops near the attack, officials said.
"Our partner troops have been fired at and exercised their inherent right to self-defense and are under investigation, so I can not comment on that at this point." Col. Sean Ryan, US spokesman for the US coalition, told Fox News via e-mail.
TRAIN DERAILS IN INDIA, KILLING 7 PEOPLE
The Syrian state media reported that US jets hit a Syrian army near an area where the Islamic State is rooted.
"US Coalition airplanes launched an evening anti-terrorist attack on one of the Syrian Arab military formations operating in the Albukamal area of ​​the southeastern Deir al-Zor region," the Syrian state news agency SANA quoted the military source early in the day, according to Reuters Sunday.
The source told Reuters that two soldiers were injured and one artillery destroyed.
The IS currently holds only a few villages in Syria and has lost most of its territory in offensives that took place in 201
7.
The Trump government weighed a plan to extract 2,000 American troops from Syria
Lucas Tomlinson from Fox News Channel contributed to this report.
Source link