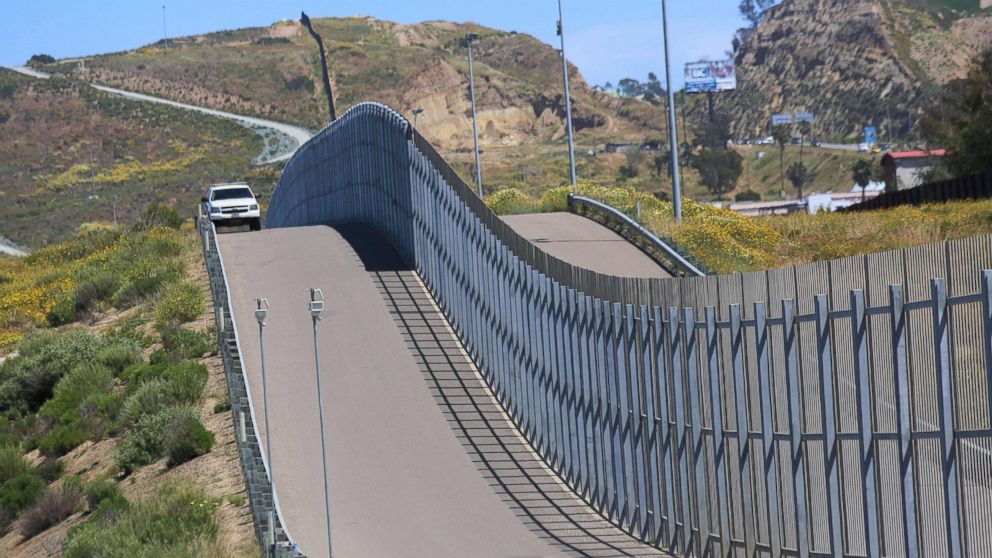 President Donald Trump wants to use the US military to protect the border with Mexico while the new border wall is being built.
Interested in
Immigration?
Add immigration to stay abreast of ABC News' latest immigration news, videos and analytics.
It is unclear what options can be submitted to the President Trump by the Pentagon. Under US law, however, the military would be limited to a support role for US border guards.
Trump seemed to have surprised the military with his comments on Tuesday about a US military role on the Mexican border.
"I talked to Mattis and did stuff militarily until we could have a wall and adequate security," he said. "We are already guarding our military frontier, which is a big step, which we have not really done yet, at least not very long ago."
"We will do some things I've talked to (Defense Secretary) Mattis ̵
1; we'll do things militarily," Trump said at a White House meeting with the leaders of the Baltic countries.
"Until we can have a wall and adequate security, we will guard our border with the military," Trump said. "It's a big step, we have not done that before, or at least not very long before."
Later he said that he would later meet with Mattis to discuss opportunities for the US military along the Mexico border.
"We are preparing for the military to secure our border between Mexico and the United States," Trump said.
Mexico's Ambassador Gerónimo Gutiérrez wants Trump to clarify his comments.
"We have formally requested clarification from the statements of the State Department and the Department of Homeland Security," Gutiérrez said in a statement. "We share the idea of ​​a safe border, but we do not always agree on how to achieve that goal, and of course, Mexico will always act in harmony with our own interests."
But while President Trump was able to order military personnel on active duty or enable federalized National Guard troops to support border security operations, they were not allowed to carry out law enforcement tasks such as the detention of migrants crossing the border illegally.
That's because the Posse Comitatus Act prohibits the US military from fulfilling law enforcement duties in the United States. The only option that can be admitted is a special congressional approval.
Trump's suggestion of US military forces along the Mexico border reflects President George W. Bush's actions in 2006 and President Barack Obama in 2010, who deployed thousands of National Guard troops to support border operations.
But the troops participating in Operation Jump Start and Operation Phalanx were only allowed to play a supporting role for the US Customs and Border Guard (CBP).
In line with the Posse Comitatus, they were not allowed to arrest persons crossing the border illegally from Mexico.
Instead, the thousands of National Guardsmen who participated in the previous operations were mainly deployed in administrative and surveillance roles.
Guards monitored video surveillance of drones and stationary cameras along the border, as well as manned watchtowers near the border from which they could alert border guards about illegal crossings.
Their presence was to free CBP personnel who could be deployed in greater numbers along the border.
Source link