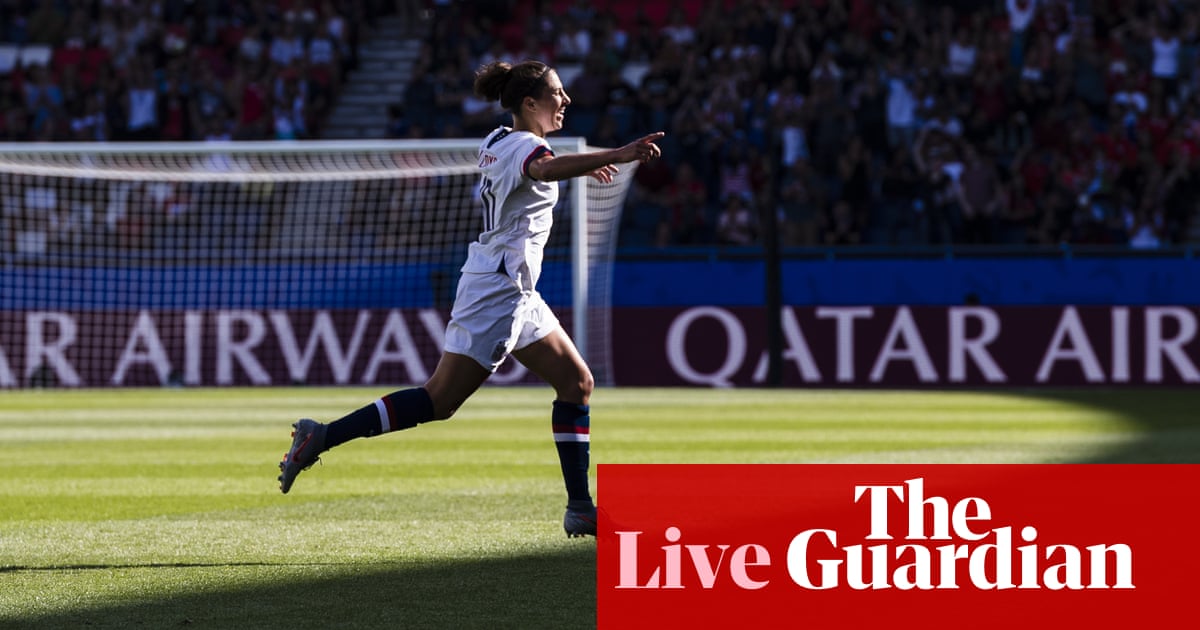 Those of you who expect another double-digit strike may be disappointed today. Jill Ellis has named a weakened US team for their meeting with Chile. Many of the stars of the team – including Alex Morgan, Megan Rapinoe and Crystal Dunn – sit on the bench. Nevertheless, Ellis has done so in qualifying before and since Chile is in the Fifa ranking under Thailand, the US should win this anyway easily. If you can get a former World Champion of the Year off the bench, you're probably fine.
USA: Naeher, Warrior, Dahlkemper, Sauerbrunn, Davidson, Brian, Ertz, Horan, Press Lloyd, Pugh. Subs: Harris, Mewis, O'Hara, Morgan, Sonnett, Rapinoe, Lavelle, Heath, Dunn, Long, McDonald, Franch.
Chile: Endler, Galaz, Guerrero, Saez, Toro, Claudia Soto, Araya, Lara, Zamora, Urrutia, Balmaceda. Subs: Campos, Rocio Soto, Diaz, Rojas, Aedo, Lopez, Grez, Pardo, Pinilla, Huenteo, Duran, Torrero.
Referee: Hussein Riem (Germany)