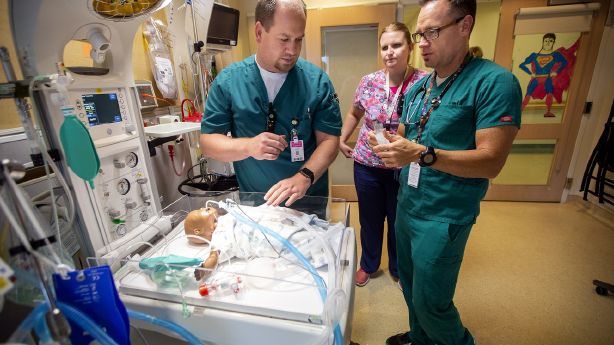 SALT LAKE CITY – According to a new report, Primary Children's Hospital is one of the best children's hospitals in the country.
In the ranking of US News & World Report, this was recognized by the Utah Hospital Week as one of the 50 best children's hospitals in various pediatric specialties.
Katy Welkie, chief executive and administrator of Primary Children's, told the Deseret News that the rankings are "due to the hard work of so many nurses from both Intermountain Healthcare and Intermountain Healthcare, the university's medical faculty Utah, which has joined forces for the benefit of children at the Primary Children's Hospital. "
This year's ratings are roughly in line with previous years, Welkie said, although ratings have increased in some categories and dropped in others ,
"We have seen major improvements in our infection prevention efforts and this will continue to be a focus in the future, but our focus has been on improvement." I stay on value. Primary Children's Hospital has been a leader in value creation and cost reduction for pediatric pediatric rehabilitation services for years, "Welkie said.
The hospital treated an average of 1
92 children a day in 2018. In addition, they cared for nearly 16,000 families Welkie added added that he received more than $ 18 million in financial support last year.
"US news is not currently weighted as part of its ranking. We hope that value can be incorporated into the discussion when considering the best children's hospitals in the country, as the cost of providing family health care throughout the country is a key concern. "
US news collected data from nearly 5,000 hospitals across the country According to its website, using metrics such as availability of services, nurses, patient volumes, and treatment outcomes, the outlet creates the list to help people choose a hospital.
"Not in every community there are senior children's hospitals in their backyard. These rankings are a source that points to the quality and care of children not only in Utah but in five surrounding states and beyond, "said Welkie.
Categories in which the Primary Children's Hospital is located in the Top 50 ranked:
• Neurology and Neurosurgery, 27.
• Cancer, 30.
• Neonatal Care, 32.
• Gastroenterology and Gastrointestinal Surgery, 33.
• Orthopedics, 37., a joint recognition in collaboration with Shriners Children's Hospitals – Salt Lake City.
• Cardiology and Cardiac Surgery, 41.
• Urology, 42.
• Nephrology (Treatment of Kidney Disease), 44. [19659019] ×