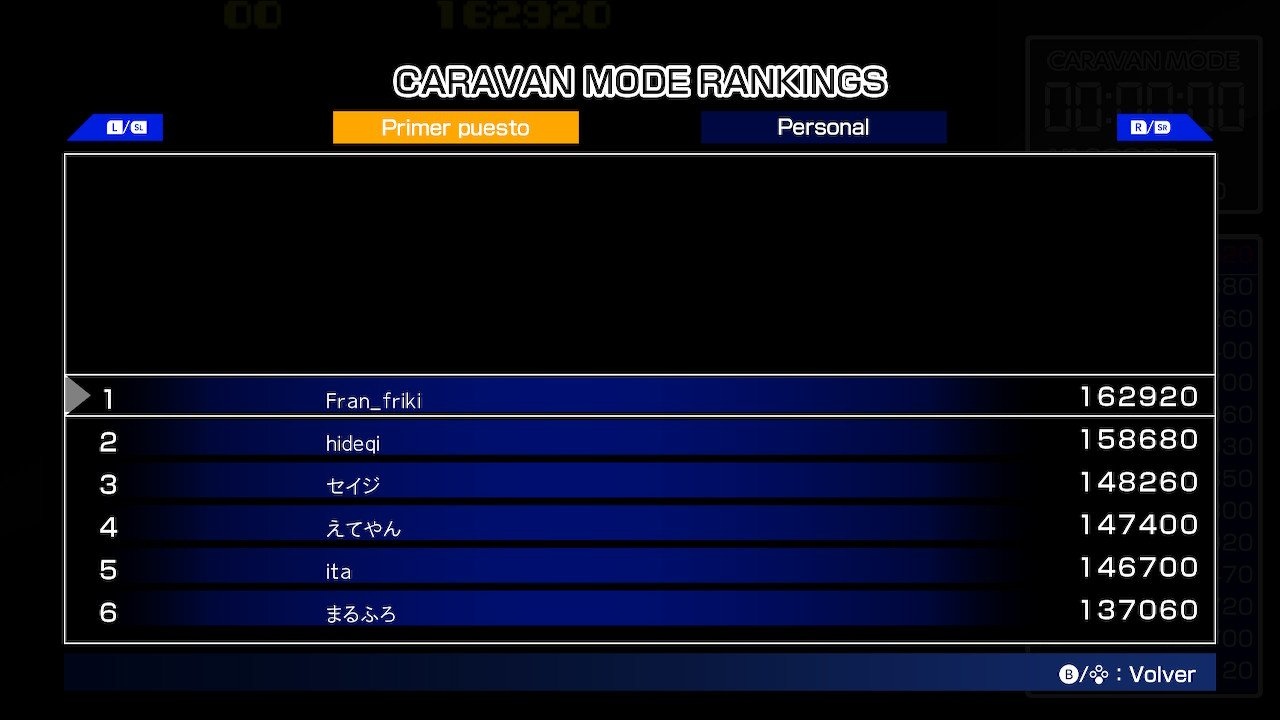 An amateur managed to break the Hideki Kamiya brand in the classic Ninja Kid in a matter of days.
When we publish the news that the author of Bayonetta has received a Guinness record We have thrown a question into the air: "Do you think you can Hideki Kamiya beat? " A Spanish fan made it in just a few days and did not hesitate a second to show it to the great Japanese creator who has so often blocked it!
With a lot of humor, this fan recognizes that his record is "total I spent three hours for three days, this already gives hints. […] I have fun these days, but I am overcome and accept it.", He adds with laughter.
More information on: Hideki Kamiya Ninja Kid and Rcord .
var nugg4webedia = & # 39; & # 39 ;; var nuggrid = encodeURIComponent (top.location.href); var nuggn = 2069349029; var nuggsid = 919551733; var nuggsub = & # 39; // webedia-it & # 39 ;; var nuggscr = document.createElement (& # 39; script & # 39;); nuggscr.type = & # 39; text / javascript & # 39 ;; nuggscr.src = nuggsub + & # 39; nuggad.net / rc? nuggn = & # 39; + nuggn + & # 39; & nuggsid = & # 39; + nuggsid + & # 39; & nuggrid = & # 39; + nuggrid; var n = document.getElementsByTagName (& # 39; script & # 39;) [0]; n.parentNode.insertBefore (nuggscr, n);
googletag.cmd.push (function () { var g = & # 39; 21727618831 / 3D Games / homepage / news & # 39 ;;
googletag.defineSlot (g, [[1,1][728,90][1008,350][970,250][980,250][980,90][2,1] & dgr; dfp-masthead & # 39;). setTargeting (& # 39; Pos & # 39 ;, ['top']]). addService (googletag.pubads ()); // Imprint googletag.defineSlot (g, [[300,250][300,600] # dfp-atf #). setTargeting (& # 39; Pos & # 39 ;, ['1']). addService (googletag.pubads ()); // mpu atf googletag.defineSlot (g, [[300,250][300,600] & dgr; dfp-mtf & # 39;). setTargeting (& # 39; Pos & # 39 ;, ['2']). addService (googletag.pubads ()); // mpu mtf googletag.defineSlot (g, [[300,250][300,600] & dgr; dfp-btf & # 39;). setTargeting (& # 39; Pos & # 39 ;, ['3']). addService (googletag.pubads ()); // mpu btf googletag.defineSlot (g, [980,90][970,90][728,90] & # 39; dfp-footer & # 39;). setTargeting (& # 39; Pos & # 39 ;, ['footer']). addService (googletag.pubads ()); // masthead_footer googletag.defineSlot (g, [[1,1]] & dquip-thin & # 39;). setTargeting (& # 39; Pos & # 39 ;, ['thin']). addService (googletag.pubads ()); // thin_banner [624,78] googletag.defineSlot (g, [[1,1]] & # 39; dfp-inread & # 39;). setTargeting (& # 39; Pos & # 39 ;, ['inread']). addService (googletag.pubads ()); // unread googletag.defineSlot (g, [[1,1]] & d; dfp-interstitial & # 39;). setTargeting (& # 39; Pos & # 39 ;, ['interstitial']). addService (googletag.pubads ()); // interstitial googletag.defineSlot (g, [[1,1]] # dfp-oop #). setTargeting (& # 39; Pos & # 39 ;, ['oop']). addService (googletag.pubads ()); // out_of_page googletag.pubads (). enableSingleRequest (); googletag.pubads (). setTargeting ("console name", ["none"]). setTargeting ("Publisher", [""]). setTargeting ("Genre", [""]). setTargeting ("Game", [""]). setTargeting (? url_sha1?,? d93b6a4f8715862af894b94bc44e867daeb5f97d & # 39;);
if (Krux.user) googletag.pubads (). setTargeting ("kuid", Krux.user) .setTargeting ("ksg", Krux.segments);
googletag.enableServices ();
if (typeof NUGGjson === "object") { for (var nuggkey in NUGGjson) { googletag.pubads (). setTargeting (Nuggkey, NUGGjson [nuggkey]); } }
});
(Function (n, v, g) {o = & # 39; Navegg & # 39; if (! N [o]) { a = v.createElement (& # 39; script & # 39;); a.src = g; b = document.getElementsByTagName (& # 39; script & # 39;) [0]; b.parentNode.insertBefore (a, b); n [o] = n [o] || function (parms) { n [o] .q = n [o] .q || []; n [o] .q.push ([this, parms])};}}) (Window, document, & # 39; https: //tag.navdmp.com/universal.min.js'); window.naveggReady = window.naveggReady || []; window.nvg51819 = new Navegg ({ acc: 51819 });
! Function (f, b, e, v, n, t, s) {if (f.fbq) return; n = f.fbq = function () {n.callMethod? n.callMethod.apply (n, arguments): n.queue.push (arguments)}; if (! f._fbq) f._fbq = n; n.push = n; n.loaded =! 0; n.version = & # 39; 2.0 & # 39 ;; n.queue = []; t = b.createElement (e); t.async =! 0; t.src = v; s = b.getElementsByTagName (s) [0]; s.parentNode.insertBefore (t, s)} (window, document, & # 39; script & # 39 ;, & # 39; https: //connect.facebook.net/en_US /fbevents.js & # 39;); fbq (& # 39; init & # 39 ;, 494368117634623 & # 39;); fbq (& # 39; track & # 39 ;, & # 39; PageView & # 39;);