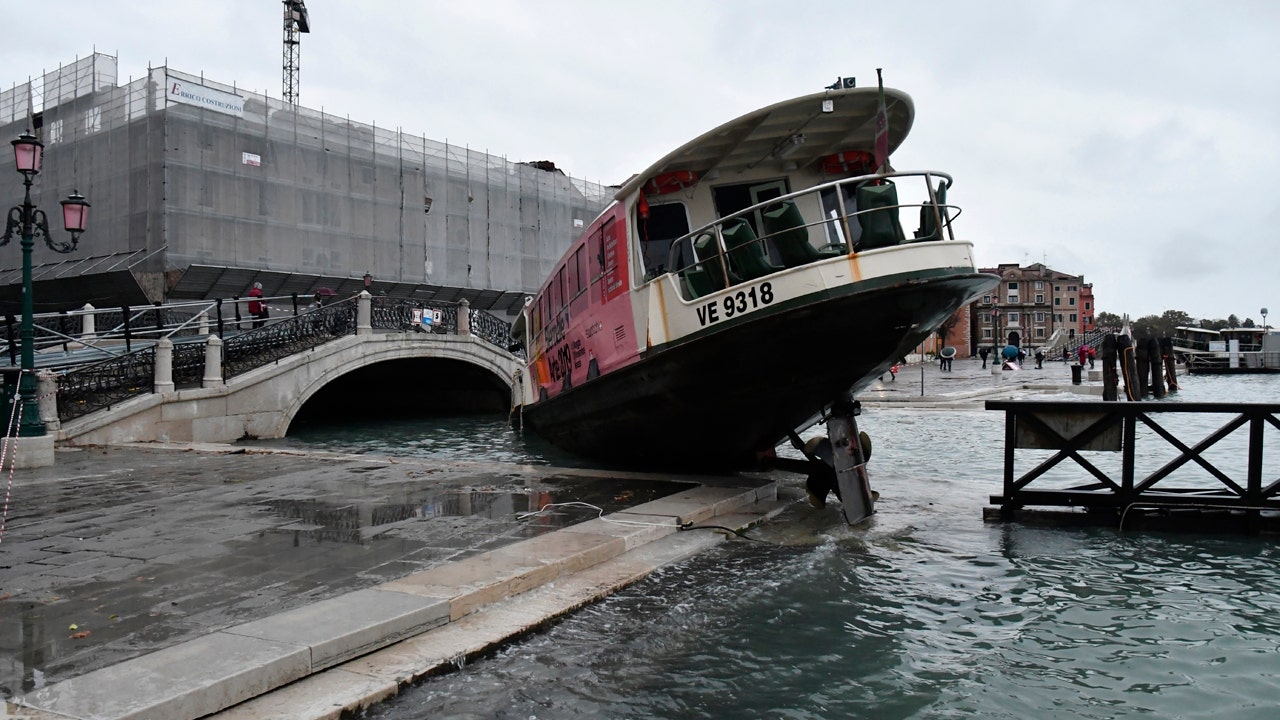 The worst flooding to strike in the city.
Water levels reached 6.14 feet late Tuesday, the second -highest level ever recorded in the city and just 2 1/2 inches lower than the historic 1966 flood.
"The disaster that hit Venice is a blow to the heart of our country," Italian Prime Minister Giuseppe Conte said in a Facebook post. "It
VENICE FLOODING SHOCKS COUPLE HOPING FOR ROMANTIC GETAWAY
Conte said Thursday that his cabinet will approve a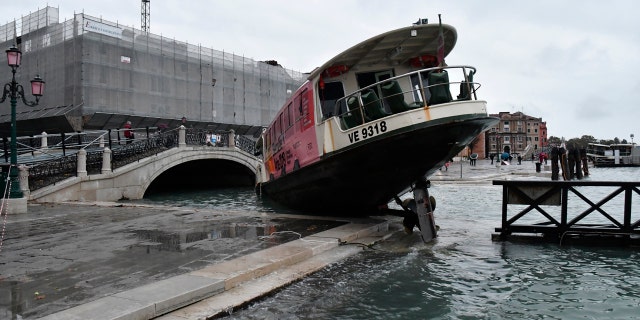 In Venice, the crypt below St Mark's Basilica was inundated for only the second time in its history. Damage was reported at the Ca 'Pesaro modern art gallery, where a short circuit set fire and at La Fenice theater, where authorities turned off electricity as a precaution after being flooded.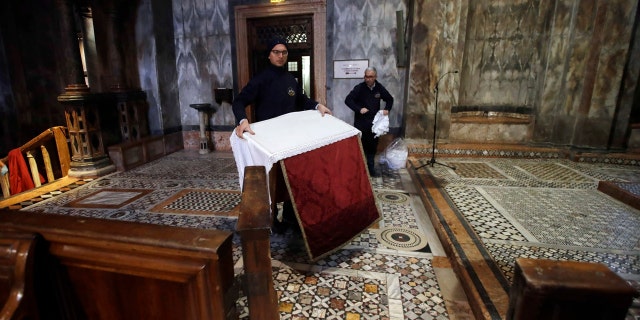 Italy's culture minister, Dario Franceschini, said there was no damage to the museums in the city but still remained closed to tourists, and La Fenice canceled concerts Wednesday and Thursday evening.
Tourists were forced to drag their suitcases through flooded areas to St. Mark's Square after officials removed the walkways to prevent them from drifting away. Beached gondolas float on the flooded banks, in Venice, Wednesday, Nov. 13, 2019. "/>