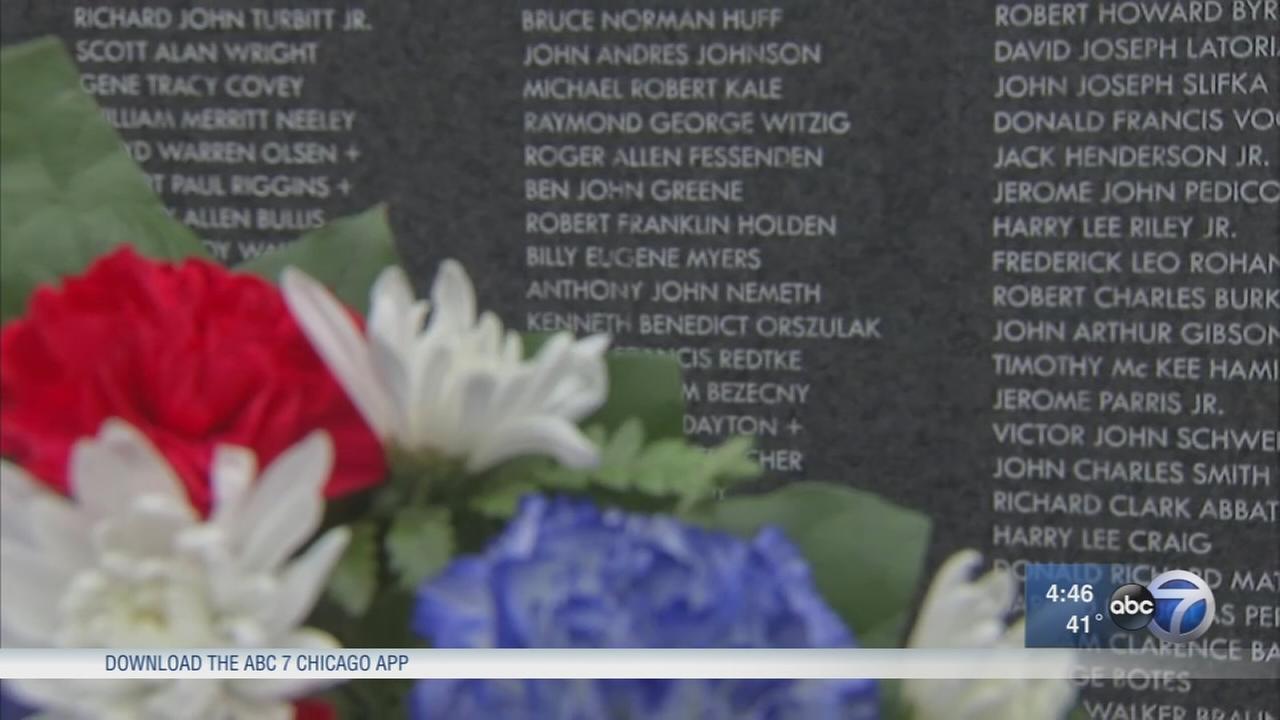 CHICAGO (WLS) –
On Thursday, 45 years ago, the last American ground troops left Vietnam.
The 29th of March is declared Veteran's Day of the Vietnam War. And dozens of veterinarians gathered in Chicago's Memorial on the Riverwalk.
Standing, shoulder to shoulder, in silence. Chicago Remembers:
"Three thousand nine hundred and twenty-six Illinoisans who never … never had the chance or the opportunity to start a family," said Roger McGill, Vietnam veteran.
[20-25_SUPER_ON_Olga Bonilla_GOLD STAR FAMILY___]
"My brother died in 1970. He got on a booby trap and got out of a jeep, he did not want anyone else out of the jeep, so he sacrificed himself," said Olga Bonilla, Goldstern family.
A wreath was placed in her memory. It's a day for all Vietnam veterans.
"Why did it take so long for this country and our government to recognize the victims of these men on the wall?" said Jim Mindak, veteran of Vietnam, chapter 242.
"You did what was said and tried to do the best, some people did not come back, so it's important, it makes you feel good." said Jaime Gutierrez, Vietnam veteran.
Although the troops left Vietnam 45 years ago, these moments still define them.
"I will always remember as Alderman Balcer, but PFC Balcer, veteran of the United States of America, Vietnam's most important," said former Alderman James Balcer, Vietnam veteran.
A bond for life …..
"None of us knew each other before," said Bob O'Leary, Vietnam veteran. "But now, all of a sudden, here we are and you see the involvement we have ̵
1; and we can sit and talk and share our feelings."
And do it that day for the years to come. [19659004] "March 29 will always be our day … and everyone remembers Vietnam veterans," said Carlos Saladino, Vietnam Veterans of America, Chapter 242.
South Vietnamese military personnel side by side with Americans fighting troops also deployed a wreath in memory of the fallen.
(Copyright © 2018 WLS-TV, All Rights Reserved.)
Source link