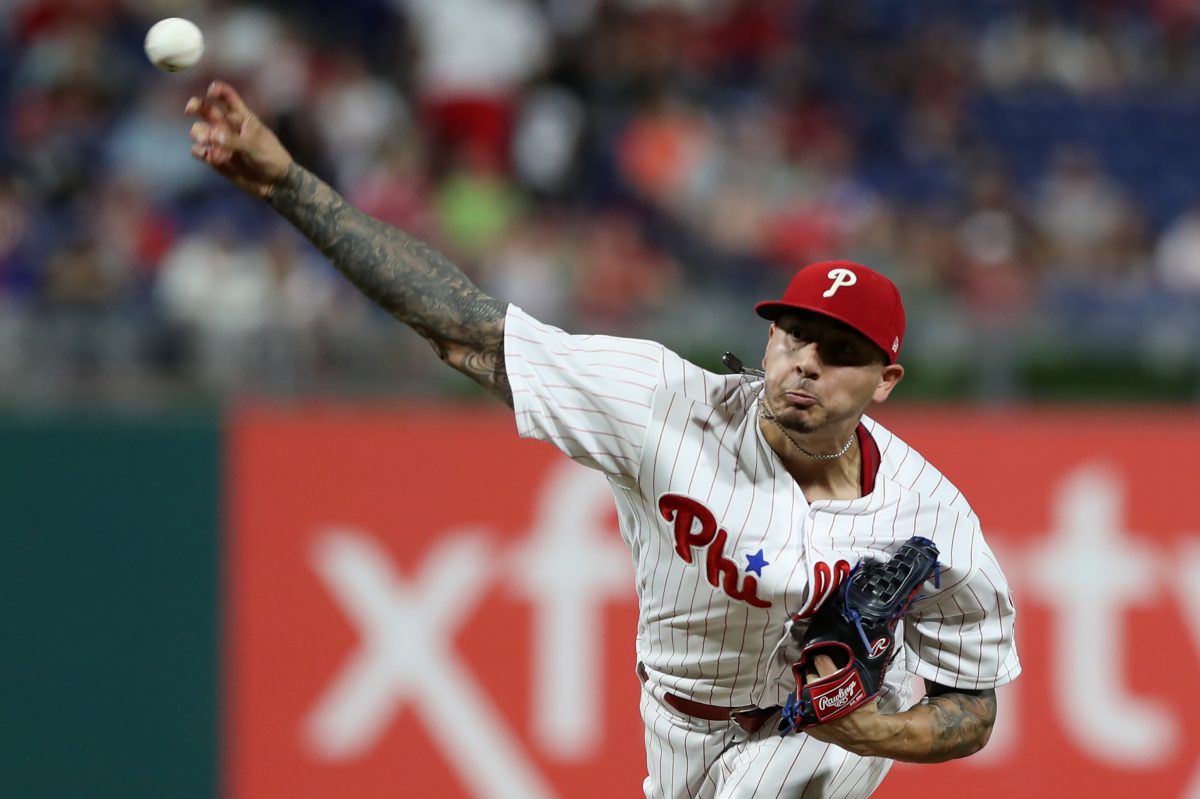 One night after manager Gabe Kapler boasted that the Phillies "now have all the talent we need in our rotation," they might have to add something.
Vince Velasquez took a line drive from his right forearm arm throw – in the second inning Saturday night at Citizens Bank Park. Although he was somehow mind-boggling to rally the ball and throw it at first base with his left hand to pull back the fast-paced Washington National striker Adam Eaton, Velasquez fell to the grass and squirmed before leaving the game.
The Phillies announced that Velasquez had a bruised right forearm. Additional information will probably be available after the game.
Velasquez has a 4.69 ERA and 1
07 strikeouts in 88 1/3 innings over 17 starts. His progress, along with the improvement in right-handed right-handers Nick Pivetta and Zach Eflin, was a major reason why the Phillies only made three appearances on Saturday night from first place in the NL East.
Former Phillies left-handers Cole Hamels and J.A. Happ likely the Ranger and Blue Jays will be traded before the 31st deadline on July 31st. The Phils have other needs, including a middle-sized bat and a great help, but if Velasquez spends a lot of time, they may also need to improve the rotation.
On the positive side, Velasquez proved that he can throw with both arms, similar to the two-handed 76ers star Ben Simmons:
My God … Vince Velasquez has just caught a line drive on his right arm … has dropped his glove and thrown the ball to the left side of the ground pic.twitter.com/yh9sVsU193

– daniel (@scottippen) June 30, 2018