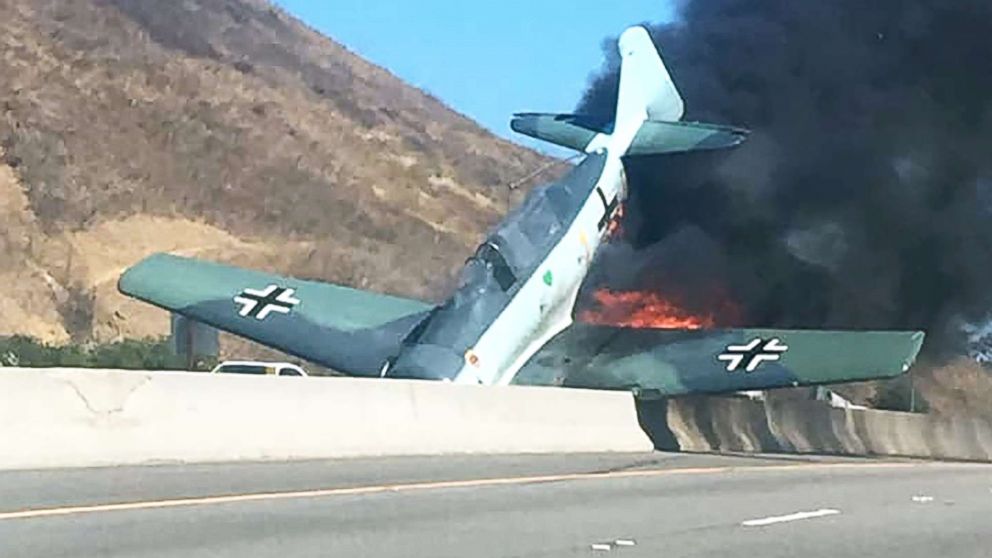 A small, old plane crashed Tuesday on a busy highway in southern California, securing traffic for miles.
Interested in
Los Angeles?
Join Los Angeles to keep abreast of ABC News' latest news, videos and analysis from Los Angeles.
The fiery crash was reported just before 2 pm in the western lanes of the 101 Freeway. The aircraft came to rest against the mid-section of the freeway, the ABC News station KABC-TV reported.
The Los Angeles County Fire Department managed to get the pilot out of the plane before it went up in flames. No other passengers were on board the plane.
There were no vehicles involved in the accident and no injuries were reported, the authorities said.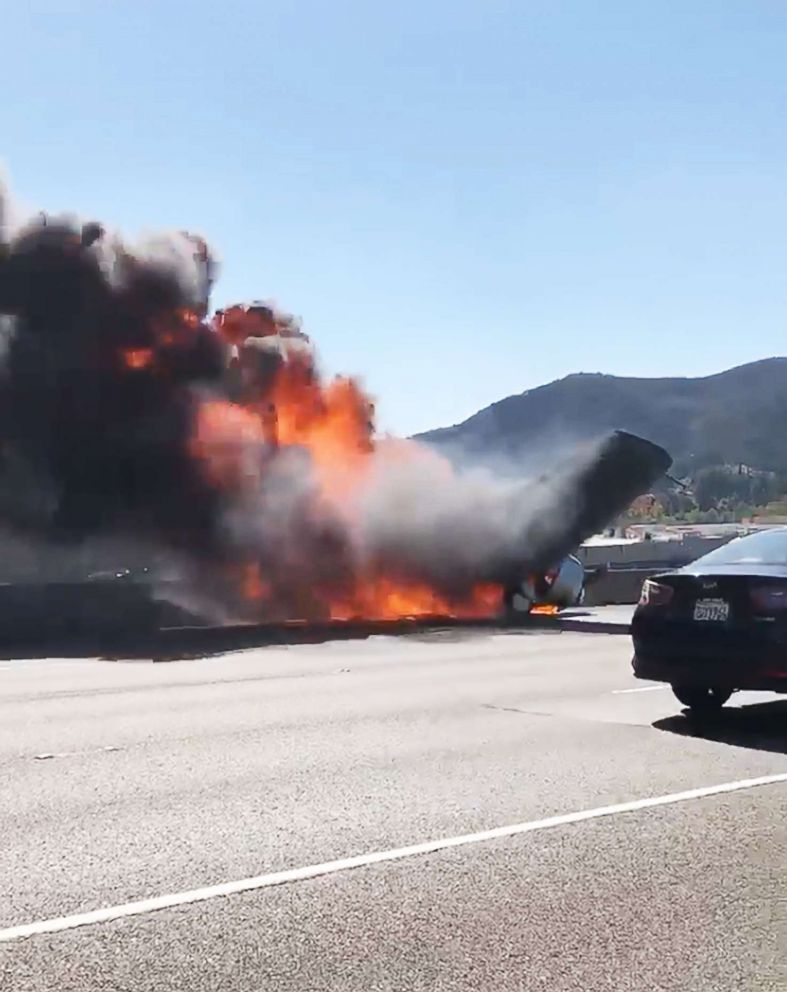 The burning debris caused officials to close both sides of the highway, which remains closed until further notice.
The plane – a North American SNJ-5 – belongs, according to the FAA, to the Condor Squadron Officer's and Airmen's Association.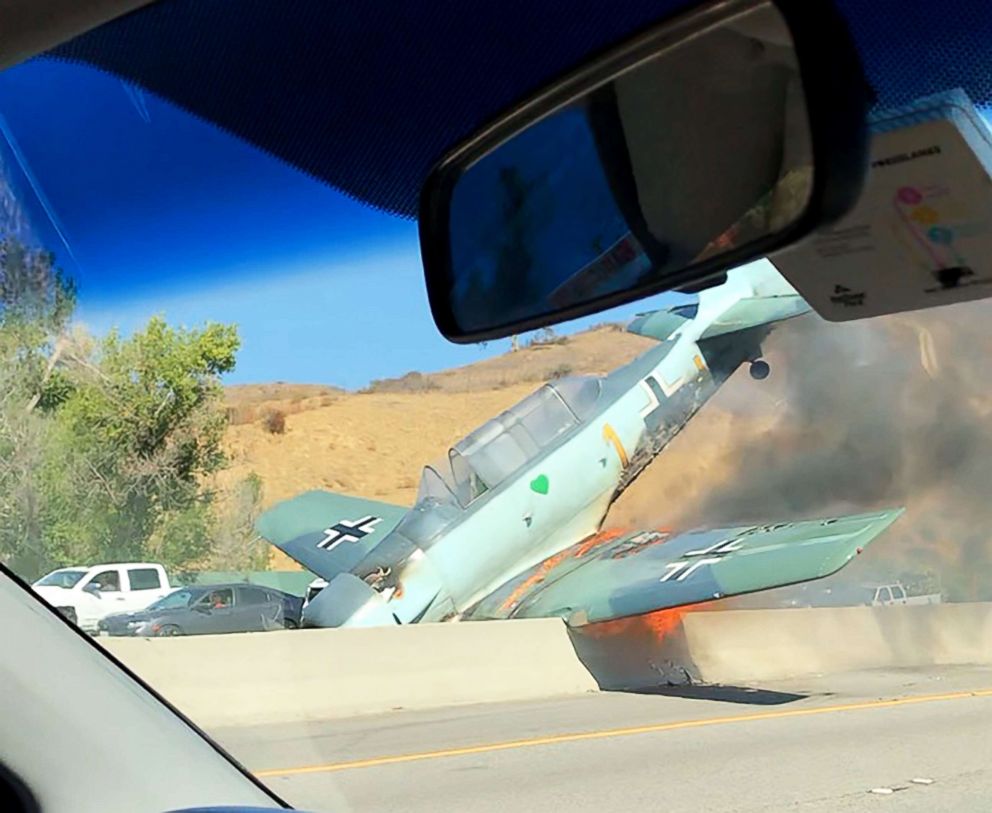 KABC-TV spoke to the pilot, who identified himself only as Rob. He declared that the aircraft engine failed.
"I picked a spot on the highway where I knew there was a lot of the cars that were not there, but the engine failed completely," said Rob KABC-TV. "Fortunately, I could not hurt anyone – except the plane."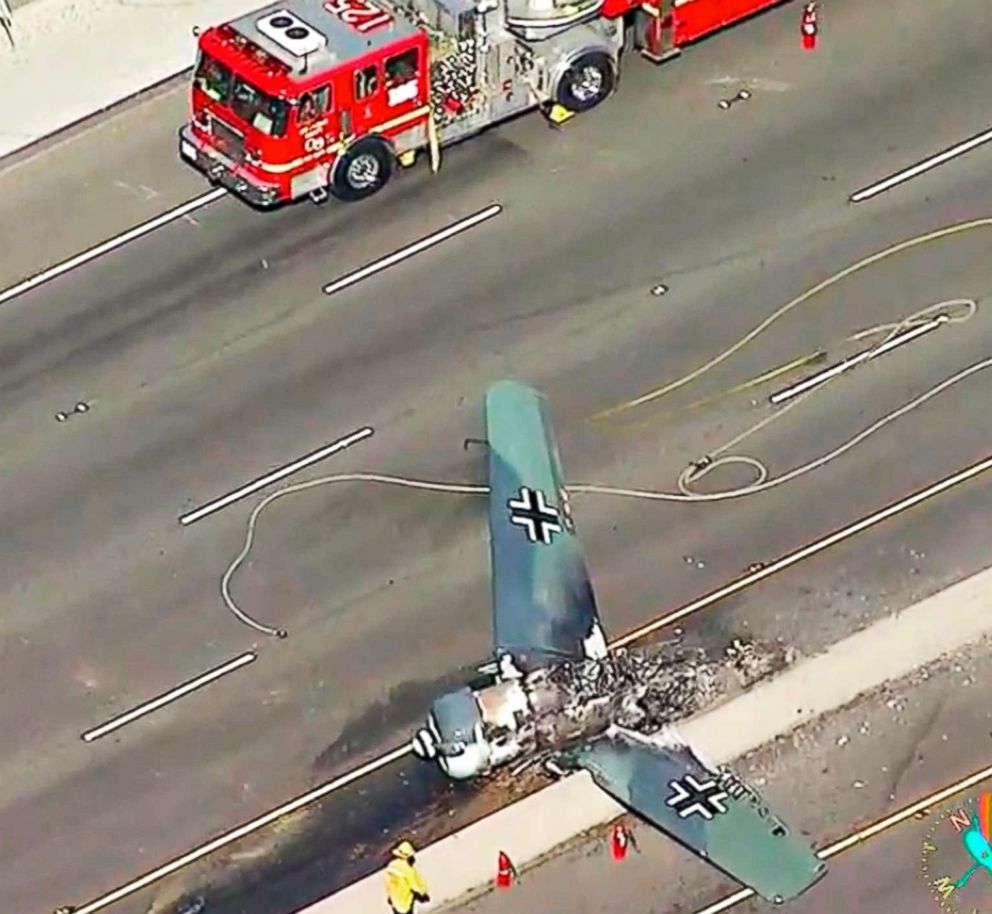 The cause of the crash remains under investigation by the NTSB and the FAA.
Source link