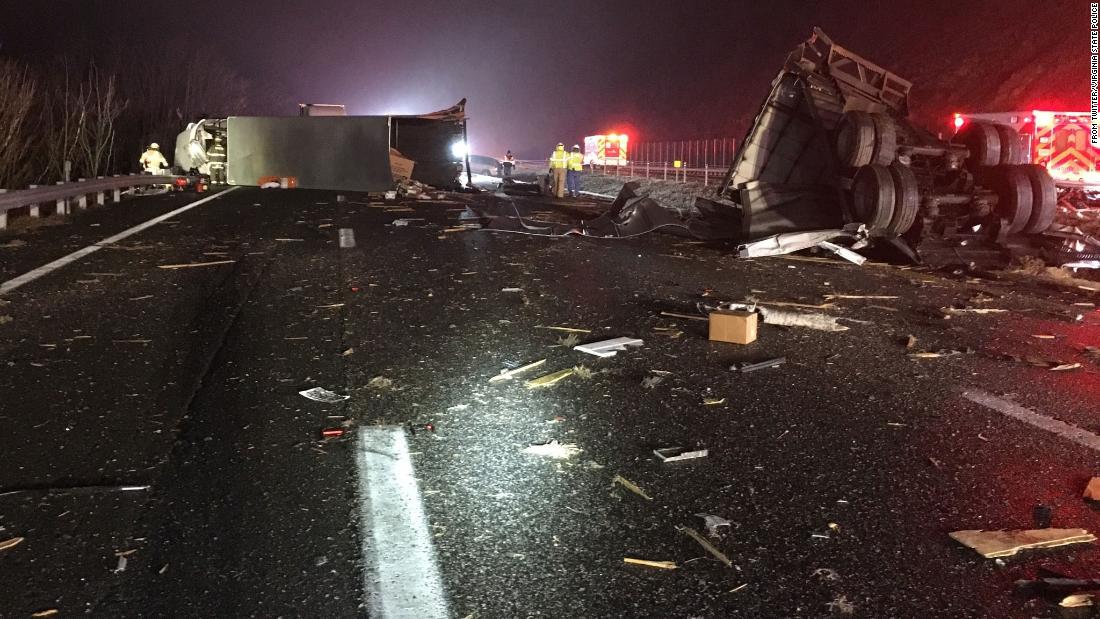 The crash occurred around 4:30 am, according to Virginia State Police spokeswoman Corrine Geller, on the eastbound lanes of Interstate 64 near the Nelson-Augusta County lines.
"Heavy fog and icy road conditions are to blame," said Geller.
The driver of a semitrailer lost control and the semitrailer filled with mail toppled over, state police said.
A nearby charter bus could not avoid the overturned Semi and hit him.
"The impact split the semitrailer in half," Geller said. "The bus drove off to the right of the highway and came to rest against the guardrail."
More than 20 people were on the bus from Silver Lining Charters & Tours, police said.
At least 1
9 people were taken to hospitals, including Andrew Burruss, the drier, and James Proffitt, the driver of the truck.
No deaths were reported. The injuries to the sick range from severe to minor.
At least seven smaller accidents followed in the same tracks as the major accident, the state police said. No one was injured in these minor falls.
The security team of the Virginia State Police Motor Carrier helps with the investigation. The US Postal Inspection Service also responded to the scene as the semitrailer was loaded with mail.
Source link