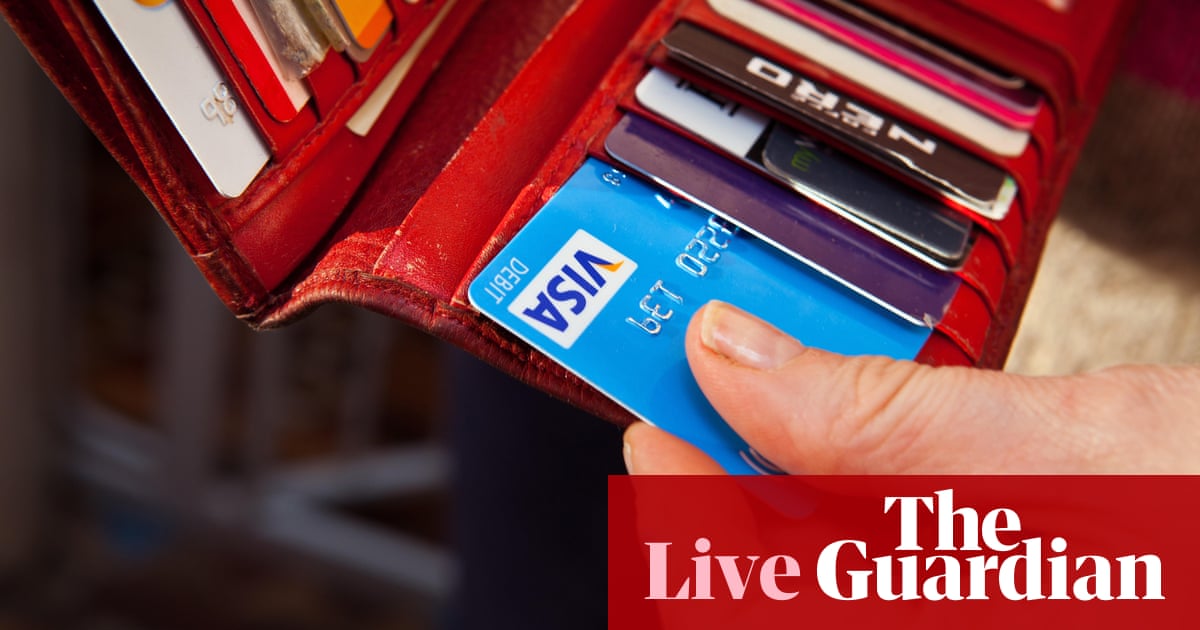 Overseas travelers are stuck for visa abuses
Updated

Chaos in King's Cross growing as queues: "The queues are intense in M ​​& S" [19659026] Rupert Neate "/>
John Lewis staff at St Pancras Station said visa payments had fallen sporadically since about 4pm. "Sometimes it works, but many transactions have failed," said Pedro Rodriguez, a salesman. "More than 10 transactions failed, one lady had to call her bank and was quite upset, but most people also have a MasterCard or cash, so it's fine."
Boots staff said the problem seemed to be just PIN Number transactions and people could still pay for purchases under £ 30.
Employees at Thameslink and East Midlands Train said they were unaware that people have trouble buying tickets.
Lisa Eagleton-Muir, 44, had come to London to audition for the Great British Sewing Bee, but was unable to buy food for the train back to Newcastle at Kings Cross Station. "I only have two cards and they are both visas, I tried to buy my tea in M ​​& S and a coffee shop, but they were both turned down, I do not know what I'm going to do, it's a long journey home without Food. "Fortunately, she was able to withdraw money from the ATM.
Paperchase at the station said he had not made any card payments after repeated cancellations.
"I tried all my cards and none of them work, I'm really late for my turn," said Alison Merritt Smith, 31, a fine art producer. "The queues are intense in M ​​& S. But they are doing a fantastic job."
Updated