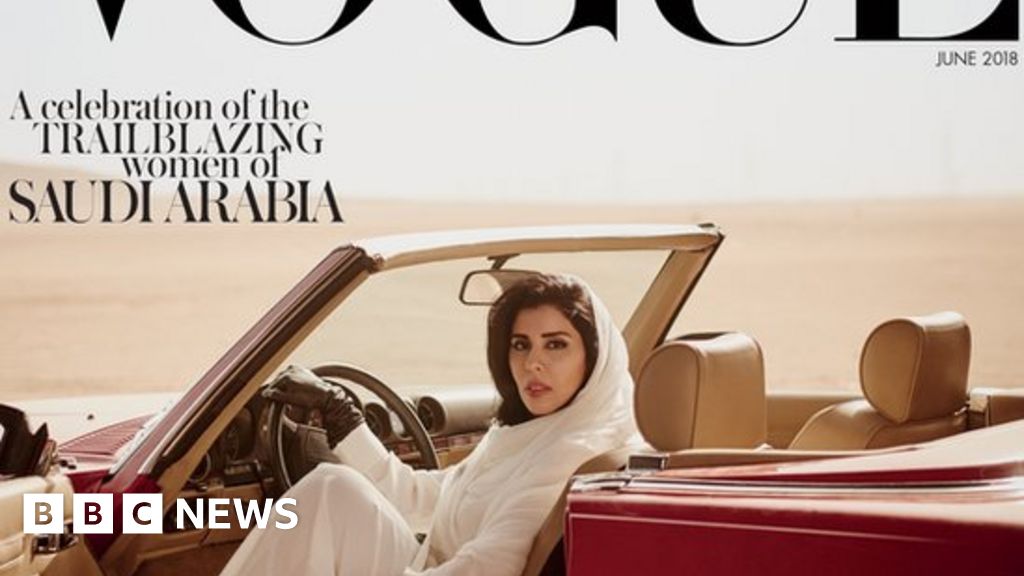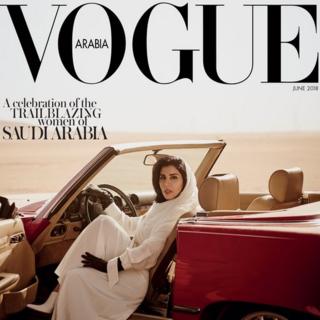 Vogue Arabia has defended the use of a princess on the title to mark "pioneering women in Saudi Arabia" after being accused of ignoring a crackdown on women's rights activists.
The issue shows Princess Hayfa Bint Abdullah Al Saud in the driver's seat of a car.
A ban on women traveling in the country is expected to be lifted on June 24.
But nearly a dozen women and their supporters who have worked to end the ban have been arrested in recent weeks.
Critics have labeled the magazine "deaf and numb" because several of these activists remain in custody.
In a statement, editor-in-chief Manuel Arnaut of Vogue Arabia defended the editorial decisions of the magazine.
He said the publication "emphasizes and discusses important issues related to the women's situation in the Arab world" and said that the use of Princess Hayfa "has helped to enlarge her message."
"Informing and initiating healthy debate on meaningful issues is a priority for us. Therefore, we have decided to emphasize this with an iconic and powerful image that fully serves its purpose: the focus on the region and the role of women in society Arnaut in a statement addressed to the BBC] image copyright
Vogue Arabia / Boo George
Caption

Shots were taken by photographer Boo George in the Jeddah Desert


Some Saudi Twitter users complained that the princess did not deserve to be on the cover, especially with the heading "Driving Force." Some sent meme-photoshopping activists in their place.
But others welcomed the issue, saying that the magazine had "made history" by portraying Princess Hayfa and describing her as an "inspiration."
Sebastian Usher, the BBC editor in charge of Arab affairs, said the 2011 controversy was reminiscent of Vogue – when she ran a reportage on the Syrian First Lady Asmaa Assad in her global edition, as did her husband Violent suppression of the protesters began.
Saudi King Salman announced in September 2017 that he would lift the ban on women after years of campaigning by activists.
A press release for the issue states that it was intended to celebrate cultural reform Saudi Arabia
In the issue, Princess Hayfa says she supports the changes with "great enthusiasm."
The issue also includes features and interviews with other high-profile Saudi women, including fashion designers, a footballer, and a photographer.