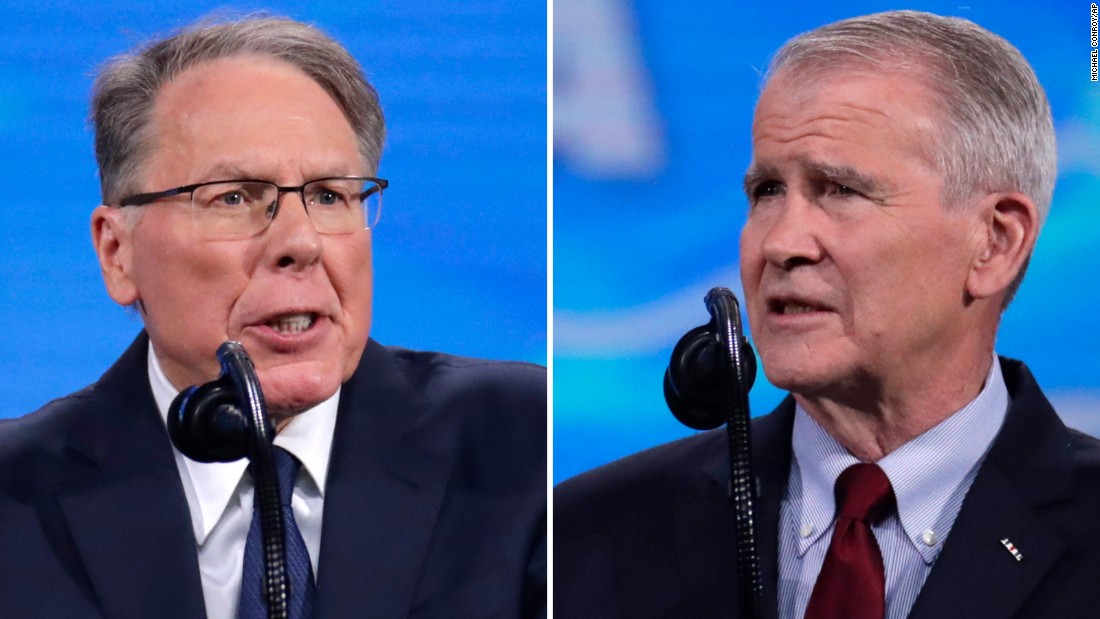 Wayne LaPierre, head of the NRA for decades, wrote in a letter to NRA board members on Thursday rejecting a call for resignation from Oliver North, the current president of the association.
LaPierre wrote in the letter: "The admonition was simple: resignation or destructive charges are made against me and the NRA."
North also sent a letter to the Board on Thursday saying that his actions were in the best interests of the NRA and that he formed a crisis committee to study the organization's finances.
North had previously sent a letter to the executive committee of the board alleging that LaPierre had purchased more than $ 200,000 in purchases of clothes billed to a seller, the Journal reports.
LaPierre wrote that North had called his office to report that the ad agency and NRA contractor Ackerman McQueen Inc., if he had not resigned, was willing to file a damaging letter to the NRA board, reports Journal.
"I believe the purpose of the letter was to humble myself, to discredit our association and to give the appearance of impropriety which offends our members and the second addition," wrote LaPierre. "The letter would include a devastating account of our financial status, sexual harassment against an employee, allegations of cloakroom costs, and excessive travel expenses." NRA Annual Meeting in Indianapolis. The NRA's entire 76-member board will meet on Monday, and insiders tell the Journal that they expect the issue to worsen.
It is not clear if North has support for LaPierre, the New York Times reports.
The NRA presidency was previously a ceremonial post, but the Times reports that North has applied for a paid job.
The contributions to the NRA are lagging behind, reports the New York Times, and the organization faces an increasingly well-financed opposition movement following several mass shootings.
The dispute between LaPierre and North arose in part from a dispute between the NRA and Ackerman McQueen Inc., reports the Journal, which led to a lawsuit filed earlier this month by the NRA.
In the lawsuit, the NRA claimed that Ackerman McQueen did not record his accounts, according to the magazine. Ackerman McQueen called the lawsuit "frivolous" and "inaccurate," the Journal reports.
Source link