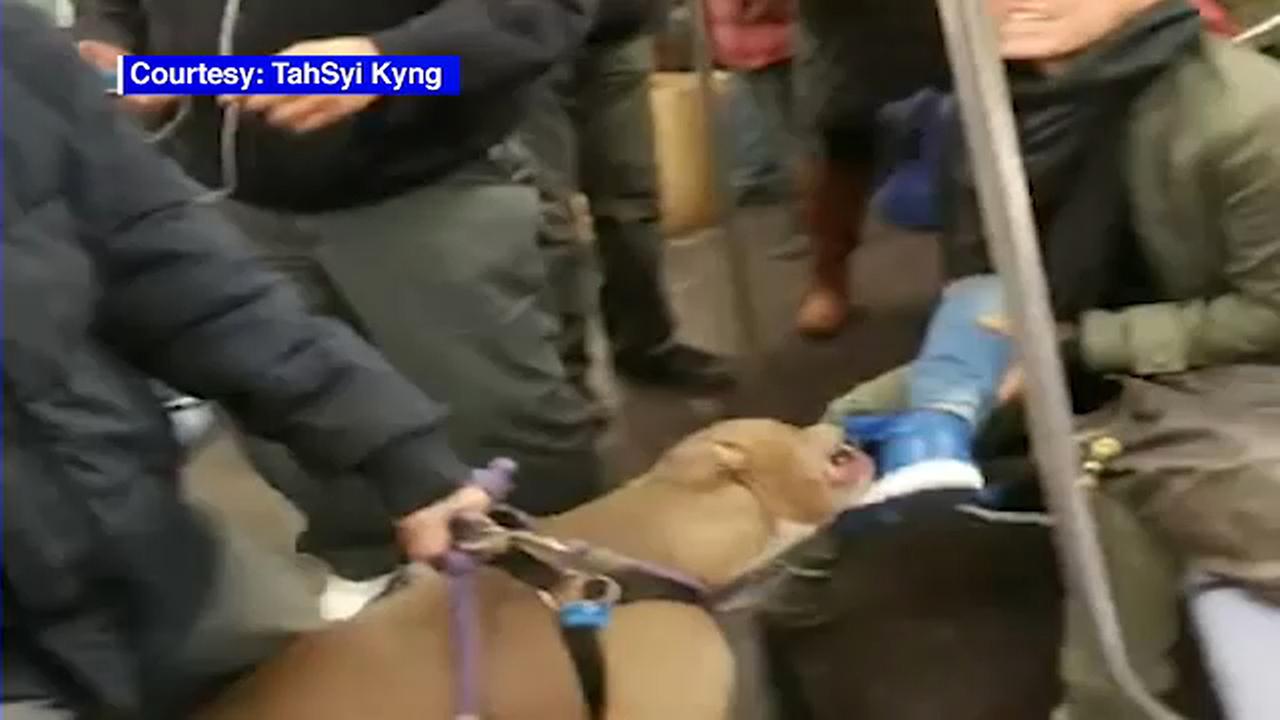 LOWER MANHATTAN (WABC) –
The police are looking for the owner of a pit bull who has sunk the foot of a 22-year-old woman in subway on Friday in Lower Manhattan.
It happened at 4 pm Friday after a dispute between the pet owner and a woman in the city center 4 train was recorded by TahSyi Kyng, who was driving with his girlfriend to pick up their children.
In the video, the pit bull can be seen on the woman's shoe and refused to publish until the sneaker pulled off. Then the owner throws the shoe at the other riders before leaving the train at Wall Street Station.
"You should have had your dog in a bag, a kennel, a muzzle," Kyng said. "It was not a service dog."
Eyewitnesses believe that people were the problem, not the pet.
Kyng said the man sat down and put his dog on the seat, and when the dog lay down, it was
"She was like," the dog does not belong on the seat, that's one Animal, people belong on the seat, put the dog on the ground & # 39 ;, "said Kyng. "And he looked at her, I do not move my (power) dog."
From there it went quickly downhill. Kyng said the woman had first pushed the dog off the seat. The owner set it up again, and she pushed the dog away. The owner reacted with fists.
"He said, 'Do not touch my dog,' and he started beating," Kyng said. "They started fighting and everyone tried to break it up, the dog raced to her."
In the fight for the dog, other passengers are heard shouting at the owner to release the dog. The dog finally let go, and the man threw the shoe.
After the man left, the conductor finally got in the car to help the female passenger.
"This dog was not malicious," said eyewitness Denise Leon. "It was just an incident that could have been avoided."
The MTA confirms that non-service animals must be in containers when traveling in local traffic, calling this a "clear violation" of their rules.
̵
2;- ——
*
More news from Manhattan
*
Send us a news tip
*
Download the app abc7NY to receive breaking news
(Copyright © 2018 WABC-TV, All Rights Reserved.)
Source link