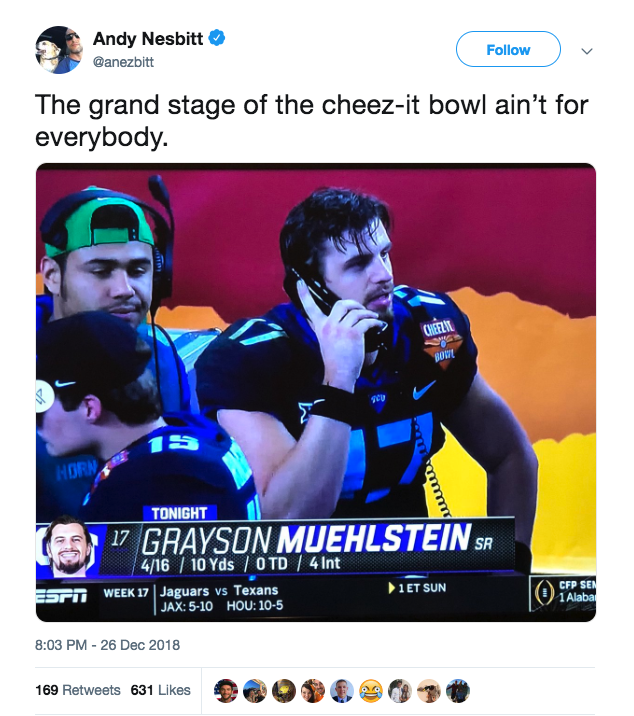 Photo: Screenshot via Twitter

It was the quality of the game you would expect from a so-called Cheez-It bowl.
After After more than four hours of torture, the TCU finally won against Cal on Wednesday night. The end result – 10: 7 – just starts to capture the so poor quality of the competition.
There were nine combined interceptions, a kicker swap that resulted in a missed field goal and a side-scoring penalty for an employee of the Horned Frogs who stumbled across a yard marker. The offensive performance of both teams was so meager that ESPN had to face Jalen Reagor of TCU, who had zero yards at the time of play.
Unfortunately for Bears fans, the game putted with a trapping (apt)
MORE : Cal Falls in Trapped Cheez-It Bowl on TCU in OT
"I'm glad that it's over, "TCU head coach Gary Patterson said:
We all can agree on that.
To see social media react to the hilarious Cheez-It Bowl, have a look at the gallery above.
Source link