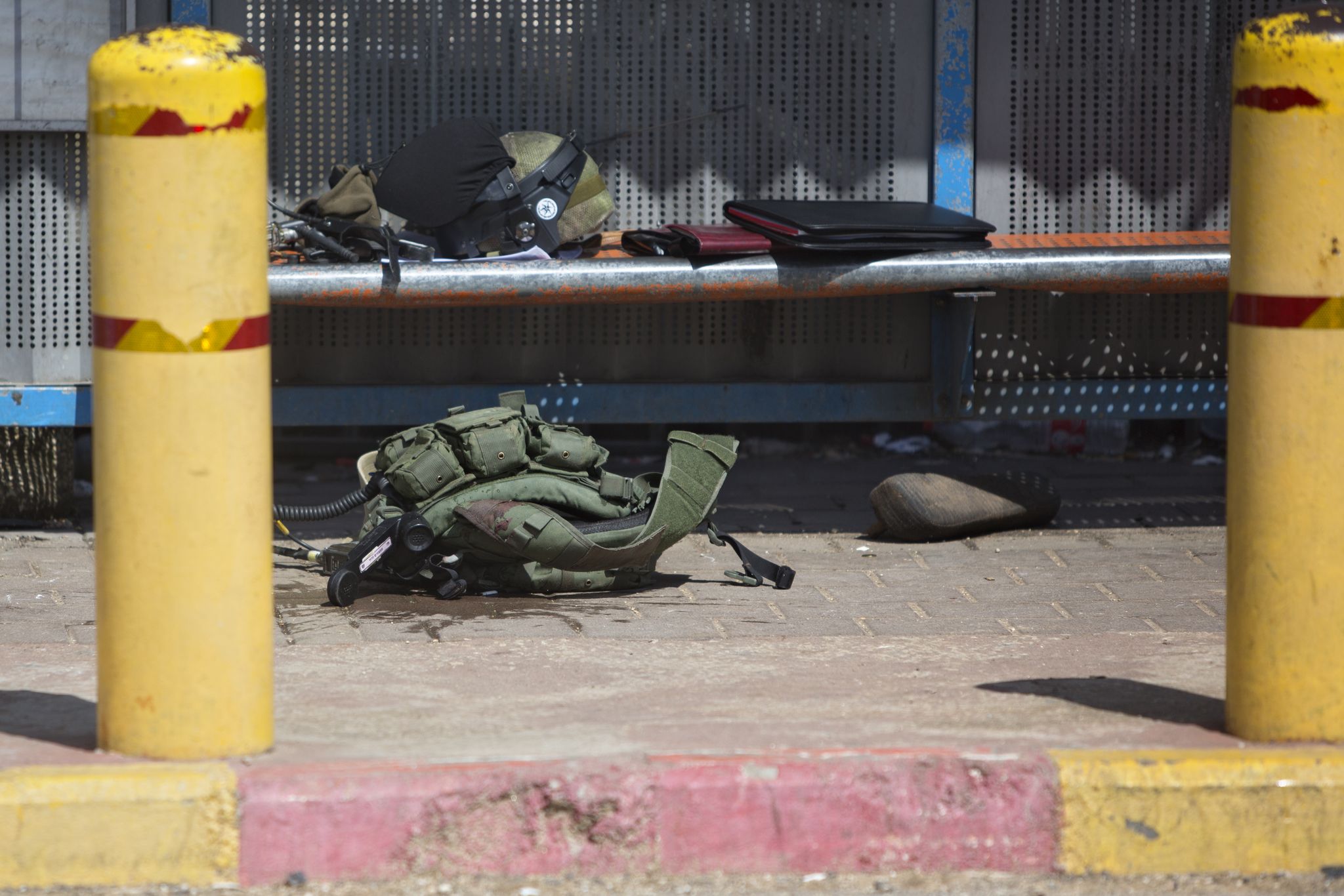 JERUSALEM – A Palestinian killed an Israeli and wounded two more in a West Bank shooting and fair book Sunday before fleeing a massive manhunt, the Israeli military said.
Lt. Colonel Jonathan Conricus said the attacker stabbed an Israeli soldier at the entrance to the settlement of Ariel southwest of the Palestinian city of Nablus and then took his assault rifle. Then he opened the fire on several passing vehicles and hit civilians. Another car slowed down and the attacker climbed in and raced off before fleeing to an almost Palestinian village.
Conricus said Israeli troops had gathered at the entrance to the village to help with the search. He said it was unclear whether the attacker acted alone or with the help of others and whether he belonged to a militant Palestinian group.
Israeli Prime Minister Benjamin Netanyahu said the persecution continued and he was confident that the Israeli forces would arrest those who were behind the attack and "bring them to justice, as in all previous cases."
Israel's emergency medical service David Adom said the wounded were a 35-year-old man and a 20-year-old who were treated on the spot in heavy condition before being evacuated to hospital.
The attack took place after two Palestinians were killed by Israeli fires last week in separate incidents in the West Bank, followed by a relatively quiet period. On Thursday, Hamas fired a few rockets from Gaza towards the Israeli city of Tel Aviv. This resulted in a rare attack in the heart of Israel, who wanted to put the sides in another round of escalation. The launch, however, was apparently a technical malfunction and after a short Israeli repressions calmness was restored.
Israel is currently campaigning and Egypt is trying to establish a long-term ceasefire between Hamas leaders in Israel and Gaza.
Since 201
5, Palestinians in the West Bank have killed more than 50 Israelis in knife-cutting, shootings and raids. Israeli forces killed more than 260 Palestinians during the same period. Israel has labeled most Palestinians assassins as attackers, but clashes between protesters and soldiers have also been deadly.
Copyright © 2019 The Washington Times, LLC.
The Washington Times Comment Policy
The Washington Times welcomes your comments on Spot.im, our third-party provider. Please read our comment policy before commenting.