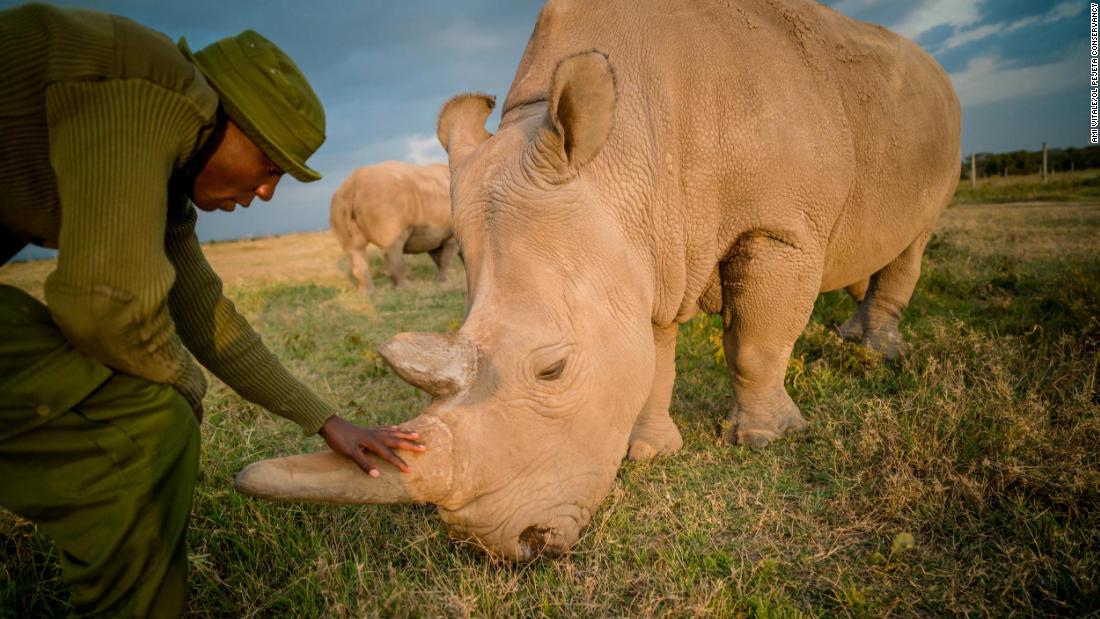 The last two white rhinos in the north of the world – Fatu and Najin – are both female and live at the Ol Pejeta Conservancy in Kenya. The last male, Sudan, died last year, fearing that the subspecies is threatened with extinction, especially because the two females can not carry a pregnancy.
In a new glimmer of hope, scientists announced Wednesday that they had successfully fertilized in vitro embryos collected from the two remaining female white northern rhinos.
The embryos were made last month by international scientists using eggs extracted from Fatu and Najin and frozen semen from dead men. According to Ol Pejeta Conservancy, two embryos are viable and are now stored in liquid nitrogen. They are waiting to be transferred to a surrogate mother in the near future.
The embryos are only part of a long journey to stop the rapid decline of the Northern White Rhino.
Christina Zdanowicz of CNN contributed to this report.
Source link