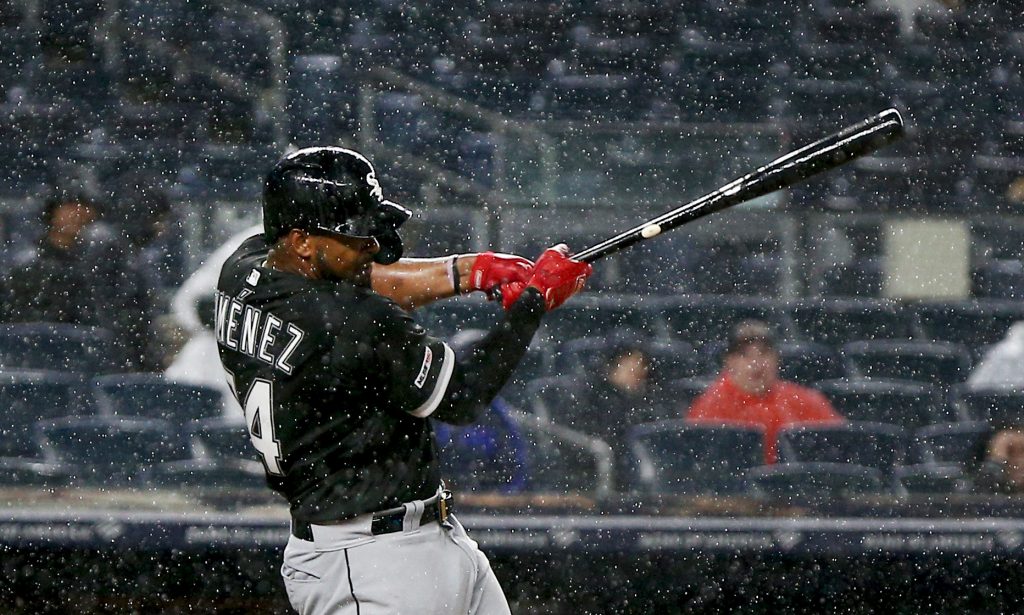 White Sox left Fielder Eloy Jimenez has given the team's defeat to the Royals on Tuesday after hitting Center Fielder Charlie Tilson with pain in his right elbow. While the severity of the injury is not yet known, Jimenez is "likely" sent to the IL, manager Rick Renteria told Daryl Van Schouwen of the Chicago Sun-Times and other reporters. In the meantime, he will undergo an MRI, James Fegan of The Athletic Tweets.
An IL stay would be the second of the year for the ballyhooed Jimenez, who sprained his right ankle at the end of April. This injury cost Jimenez about four weeks. Since Jimenez returned on May 20, he has started all White Sox games in the left field, with one exception.
The 22-year-old Jimenez is considered one of the main candidates for the season's record since a harsh April and May. The rookie reached a value of 1
44 wRC + in June and so far reached a 124 mark in July. Overall, Jimenez has cut .244 / .307 / .483 (107 wRC +) with 17 home runs in 267 record appearances. However, Jimenez was less successful on the left, with minus 10 saved defense runs and an Ultimate Zone rating of minus 2.8.
Also thanks to Jimenez's offensive contributions, Chicago was unexpectedly in the AL playoff race not long ago. However, the reality has lately set for the White Sox, which start with five losers directly into the second half of the season. They are now 42-49 and potentially insurmountable 9 1/2 games from a placeholder. Losing Jimenez will not help the Fading Club cause.